Earth cops first asteroid impact of 2014
Tiny intruder nearly missed by everyone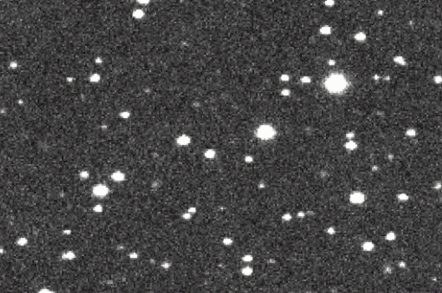 It's no surprise it passed almost unnoticed since it was no Chelyabinsk, but the Earth has already been taken its first asteroid impact of 2014.
The asteroid, with observations recorded here, burned in the atmosphere somewhere over the Atlantic on January 2, according to the International Astronomical Union's Minor Planet Center.
Designated 2014 AA, the small asteroid was first observed on New Year's Eve by Richard Kowalski using the Arizona Mount Lemmon 60-inch telescope, which is part of the Catalina Sky Survey.
With only a few observations to work from (shown in the image below), orbital calculations were difficult, but the Minor Planet Center's Bill Gray and NASA JPL's Steve Chesley agreed that it impacted sometime between 2pm January 1 and 9am January 2, EST.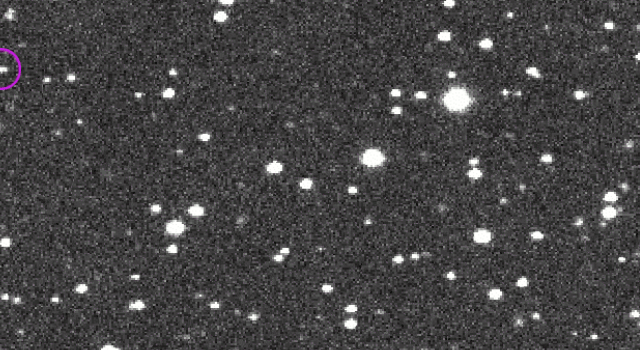 The Catalina Sky Survey's discovery images of asteroid 2014 AA.
Image: Catalina Sky Survey, Lunar & Planetary Laboratory, University of Arizona
As the Catalina Sky Survey states, "because of the orbit uncertainty the potential impact locations are widely distributed, falling along an arc extending from Central America to East Africa with the best-fit, most likely impact location to be just off the coast of West Africa at about 9 pm EST January 1st".
The astronomers believe the 2014 AA was between 2m and 3m in size, and its entry and break-up may have been recorded by infrasound stations in the region.
According to Sky and Telescope, the University of Western Ontario's Peter Brown has conducted an infrasound analysis and believes the entry point of the asteroid was around 3,000 km east of Caracas in Venezuela. ®
Sponsored: Detecting cyber attacks as a small to medium business