What is the difference between a drone, a model and a light plane?
We go shooting UAVs in Essex
An expensive habit? How much free time do you have?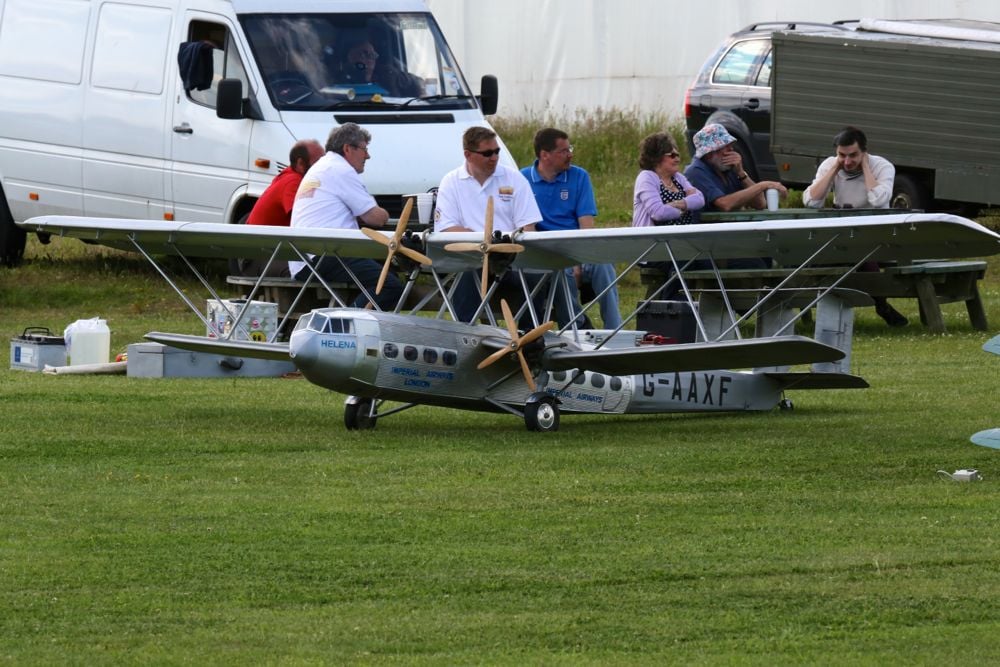 It only
looks
like they're using this Handley Page HP.42 as a picnic table
Something like the Hawk might cost in the line of £10,000 to £20,000. (That's only slightly more than the camera kit we were using.) The engine alone - something like the JetCat P200SX - will be £4,000. Forget the AA batteries. It runs on the same Jet A1 fuel as regular full size jets - otherwise known as kerosene.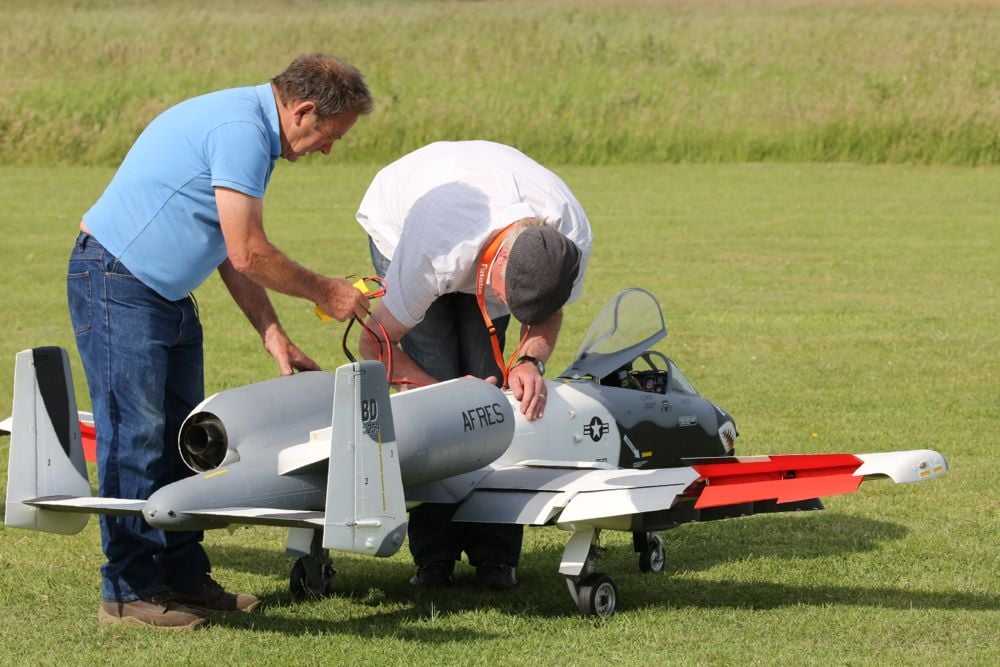 Nope, I can't see the pilot either
The shell comes as a kit. You're going to have to put it together yourself - or pay someone to assemble it. Other add-ons, such as gyros to smooth the flight, a cockpit kit, even a pilot, will of course bump up the price. And you're going to want a special paintjob, aren't you? We're reliably informed that, assuming you have a day job, two to three months solid work in the evenings and weekends should get you into the air.
And how much air?
Something like the Hawk will weigh upwards of 20kg, putting it within the scope of the CAA's regulations on light manned aircraft. So, you'll need the appropriate credentials and exemptions to allow you to get your new baby off the ground.
You'll then be legal for 400 feet, or 1,500 feet if you're operating from an airfield that can put out a message to airmen warning them not to overfly. As for speeds? No one made any particular claims in our earshot, but apparently you're talking upwards of 160mph (320kmph) for the jets, with the record standing at around 300mph. As it was, snapping these things in flight was a matter of luck more than judgment. Part of the luck being having pro-level kit.
This starts to sound like being a real pilot doesn't it?
But for £20,000 you could buy your own plane couldn't you? Why footle around with models? Well, as one insider put it to us, "We all ... could do full size, but can't be bothered."
First there's the appeal of being able to pour your cash into amassing a collection of (frankly gorgeous looking) models rather than diverting a large amount of your available air bucks into hangerage, airport fees, maintenance and the like. Not to mention fuel.