Want access to mobe users' location, camera, phone ID? EXPLAIN YOURSELVES - ICO
Watchdog warns app developers about data protection obligations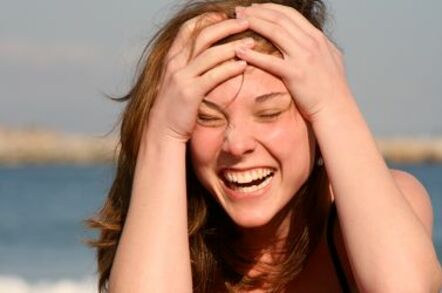 Software developers should consider deploying "just-in-time notifications" to inform users about the imminent processing of personal data in mobile applications (apps), the Information Commissioner's Office (ICO) has said.
The UK's data protection watchdog said that the pop-up disclosures were one way companies could explain to users how they plan to use their personal data, and could help them meet the legal standard for obtaining consent to such activity under the Data Protection Act (DPA). It said that businesses should consider whether traditional ways of presenting information about user privacy and obtaining consent are suitable for the mobile environment.
"Consider just-in-time notifications, where the necessary information is provided to the user just before data processing occurs," the ICO recommended in new guidance it has issued on privacy in mobile applications. "Notifications like this could be particularly useful when collecting more intrusive data such as GPS location, or for prompting users about features of an app that they are using for the first time."
"You could avoid excessive notification by remembering the user's choice for a certain time period before reminding them again," it said.
Mobile app developers should minimise the amount of personal data they collect about users and commit to delete that data after a set period has passed, the ICO said.
The ICO said that companies involved in providing services via mobile apps may be classed as 'data controllers' and therefore be subject to rules set out under the DPA.
Where apps are funded through advertising, and where advertising networks process personal data to deliver behavioural ads, for example, those advertising networks would be considered to be data controllers, it said.
The DPA requires, among other things, data controllers to explain to customers the purposes for which their personal data may be processed and often requires those companies to obtain those individuals' consent to proceed with that activity.
The ICO said, though, that developers of mobile apps may still have "a duty to inform your users of what personal data will be collected, how it will be used, by whom, and what control your users can exercise", even where ad networks or others can be said to be data controllers.
"If you are distributing an app whose code purely runs on the mobile device and does not collect or transfer data elsewhere, then you are unlikely to be a data controller with regard to that app," the ICO said. "If however, your app sends a user's personal data elsewhere for processing, be clear and transparent about where this is and who will be in control of the transferred data."
The ICO said that data controllers must ensure that the personal data processing activities of third parties involved in delivering services via mobile apps are governed by a contract and that those providers must also comply with the rules on data security under the DPA. It also said that businesses offering apps must "define [the] retention periods" for the personal data they propose to store.
The ICO published its guidance alongside the results of a survey it conducted into consumer use of mobile apps and their attitudes towards privacy.
According to the watchdog, 62% of people who have downloaded an app expressed concern about the way their personal information gathered through the app can be used. Nearly half of app users that responded (49%) said they had not downloaded an app before because of privacy concerns.
"Apps do all sorts of weird and wonderful things, helping someone chat with their friends, find a local restaurant or see what's on at their local cinema," the ICO's principal policy advisor for technology, Simon Rice, said in a statement. "However, they often work by using personal information. This can include information you would not normally choose to give out to a stranger, such as the contact details of friends and relatives and details of your location."
"The survey published today shows people are clearly concerned about the privacy implications of this technology. Our tips aim to address this concern by showing people how they can stay in control of their personal information, while enjoying the benefits provided by the apps many of us will be downloading this Christmas," he said.

Copyright © 2013, Out-Law.com
Out-Law.com is part of international law firm Pinsent Masons.
Sponsored: Detecting cyber attacks as a small to medium business