HP mounts channel attack on EMC: We're a Bugatti, they're a VW bug
Revealed: HP's sales bods' VaNquish(X) campaign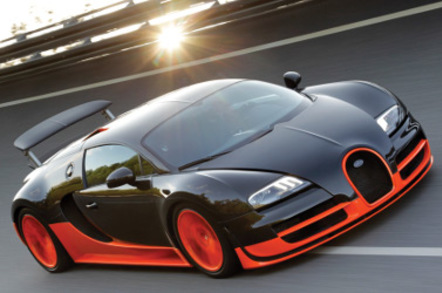 Do you want a VW bus type array or the go-blindly-faster Veyron-type 3PAR array? This is the thrust of an HP attack programme for its channel sales bods to use against EMC – and against VNX arrays specifically.
It's called the EMC VaNquish(X) campaign and a slide deck image gives us the flavour of it: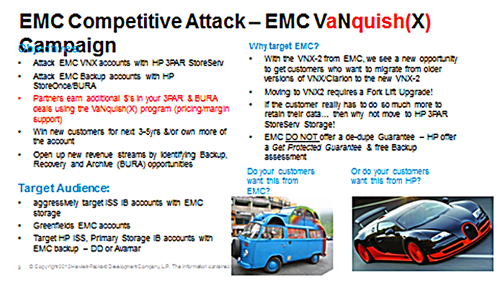 VNX accounts will be attacked with 3PAR StoreServ arrays, on the basis that VNX to VNX2 upgrades are forklift in nature, while 3PAR offers a deduplication guarantee.
EMC Data Domain and Avamar accounts will be attacked with HP's StoreOnce backup to disk system. HP is offering pricing and margin support to its channel for such deals. ®