Violin investor: We could have got $1 BEELLION... W-w-w-what did you say?
Pale and shaking moneymen keen to sell off biz along with valuable IP...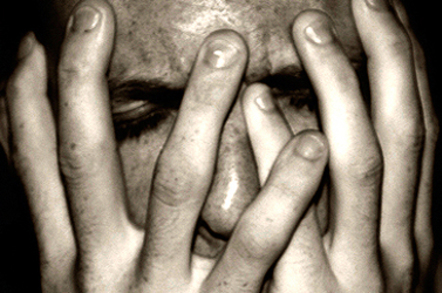 Floundering flash array biz Violin says people should have faith in the company while an activist investor says the board should sell the biz before it burns all its cash. It also claimed the former CEO allegedly turned down buyout offers amounting to around $1bn.
Violin fired CEO Don Basile less than a week ago (background here.) Chairman and Interim CEO Howard A Bain has authorised a statement by Violin saying how its got a substantial amount of cash to keep the business going, has a bunch of new products coming in 2014 and how it should achieve profitability in 2015 - that's putting his balls on the line and it's certainly what people want to hear.
There's no change in the overall Violin position that data centres are moving to becoming memory-based; a confusing piece of positioning as generally memory equates to DRAM and an all-DRAM data centre is self-evident nonsense. What it means is a data centre with all primary data stored on flash, an all-flash data centre, which is a tune Big Blue is starting to warble through its marketing trumpet.
The third Bain-authorised statement says Violin has cash and investments totalling approximately $134m and lines of credit aggregating $58m. It also notes a bunch of seven or so law firms have fastened their teeth into the company. It currently faces multiple lawsuits over investors not being warned sufficiently about an impending share price crash.
Violin says it "intends to vigorously defend itself against these claims ... with the assistance of Orrick, Herrington and Sutcliffe LLP, a leading global law firm."
Bain said: "While much work remains ahead, I am confident that we have the right strategy, assets and financial resources to achieve success." Er, well, not quite, since the Board fired the CEO who provided Violin with at least some of its "strategy" to date. The strategy has to change to stem the cash-bleeding problem - which is exactly the issue the Clinton Group of investment activists addresses in an open letter it has sent to the board.
The Clinton Group letter
Such activist investors can frighten/encourage/work with the board to get the company share price up to protect their investments. And they're not shy about selling it off to a new loving owner if it doesn't deliver.
The writers say Don Basile deserved to be fired because of:
The surprising and substantial financial and stock under-performance since the initial public offering,
Significant strategic and operational missteps, including the failure to preserve the HP partnership,
Undisciplined growth in operating expenses,
Poor execution on sales.
The "decision to attempt to compete with multiple, multi-billion dollar global storage and information technology companies, such as EMC and NetApp, as a single-product, independent public company was a fundamental strategic error," by Don Basile.
The letter points out that Violin is burning its cash at a dangerous rate but "Violin has very valuable technology and products... [We] believe these products, and the portfolio of intellectual property, can be exploited to generate significant value over time for the right owner."
There isn't enough cash on hand for it to survive and rebuild its position while waiting the many months needed to get a new CEO, it argues. Violin will have to look for more funds and, "Given Violin's public equity market performance to date, such an endeavour is a fool's errand."
Here's the punch line: "Now is not the time to double down on the 'independent public company' route that Mr. Basile mapped out. Now is the time to invite and accept strategic interest in buying the Company."
It needs buying by "an industry player with an existing global sales and marketing infrastructure and an established customer base. We are hard pressed to think of any reason why a standalone Violin can create more value for shareholders than an immediate sale to one of the established industry players."
Previous buying interest
And here is a delightful little gobbet of information:
We know, as you do, that several large technology companies have expressed an interest in buying the Company over the past year. We have been told that at least one such company made an offer to buy Violin at a valuation far in excess of the IPO valuation. ... We have been told that Mr. Basile refused to consider seriously buyout offers during his tenure, reportedly turning away an offer of more than $1 billion for the Company.
So which was that - Cisco, Dell, HP, IBM, NetApp maybe?
Clinton salivates at the prospect of a buy: "Our best estimate on value is that such a buyer would be willing to pay $400 to $500m in enterprise value, which equates to approximately $6 to $7 per share."
Shares rose to $4.00 from around $3.25 following Violin's business statement and when the letter became public.
Clinton says the interim CEO, he that is the third Bain, should "should work to reverse some of the damage of Mr. Basile's recent leadership decisions and rationalise its R and D programs and optimise operations to cut the cash burn" while "you to hire an investment banker, announce a sale process and timeline and get the Company's outstanding technology into the hands of a company that can put it to good work."
Clinton's letter writer, Joseph De Perio, a senior portfolio manager, closes with this sentiment: "We look forward to discussing our thoughts with you further."
Not knowing how big a stake Clinton has got, we don't know if Violin will give it the time of day or not. A general statement about the letter said: "Violin Memory welcomes the perspective of its shareholders and values their input."
Violin needs to get its new products out of the door and sell huge numbers of them to generate enough revenue to forestall a cash-raising exercise or justify investors in contributing to it. And it needs to recruit a new CEO while doing this. It's a big ask.
Should it do this or call for an investment banker like Frank Quattrone, involved in the $6.6bn LSI acquisition by Avago, to work his magic company auction spells and give all the stockholders a new year present?
If the activist investors have their way, it'll be: "Call for Frank Q and have him ring Michael (Dell) and Meg (Whitman)." ®
Sponsored: Your Guide to Becoming Truly Data-Driven with Unrivalled Data Analytics Performance