Picture this: Data-wrangling boffins say they have made JPEGs OBSOLETE
Doin' anamorphic stretch transforms Holbein style, baby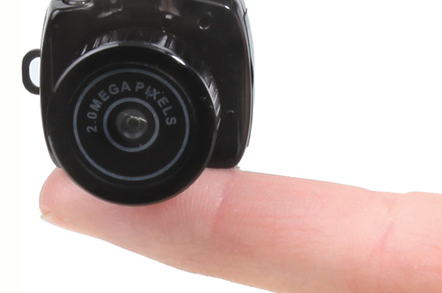 Boffins have devised a new way of squishing data which could herald the end of the trusty JPEG picture format.
A team at the University of California, Los Angeles, claim their new compression technique is much more efficient than the olden-days ways.
As well as being useful for crushing images or streaming video, the new compression technique could simplify the capture and analysis of medical or scientific information in real time.
The team from UCLA'S Henry Samueli School of Engineering and Applied Science wanted to find a method of solving the bottlenecks affecting big data storage at real time speeds.
Their technique reshapes the signal carrying the data in a way that's similar to the artistic technique of anamorphism, which was famously used in The Ambassadors, a painting by Holbein which is hanging in the National Gallery. At first glance, the picture looks as if an unsightly grey splodge is ruining the image. But look from a certain angle and the splodge turns out to be a skull.
By stretching, moulding and shaping data using a bespoke mathematical technique, the boffins found they could capture information at higher speeds than before while minimizing the size of the information that is actually produced.
The team called this new technique "anamorphic stretch transform". It outperforms JPEG by allowing a better quality image to be squashed to a tinier size.
Bahram Jalali, holder of the Northrop Grumman Opto-Electronic Chair in Electrical Engineering, led the research.
"Reshaping the data by stretching and warping it in the prescribed manner compresses it without losing pertinent information," he said. "It emulates what happens to waves as they travel through physical media with specific properties. It also brings to mind aspects of surrealism and the optical effects of anamorphism."
The new tech draws upon a process called the time stretch dispersive Fourier transform which Jalali's group devised to slow down and amplify faint signals so they can be digitised effectively.
In 2012, this technology was used to detect cancer cells in blood. It was so powerful that it could spot one cancer cell amid a million blood cells - all in real time. Other techniques would have been overwhelmed by the amount of information generated in this experiment.
A paper on the research has been published in the journal Applied Optics. When the team presented their findings to the IEEE International Symposium on Signal Processing and Information Technology, it received the conference's best paper award. ®
Sponsored: From CDO to CEO