IBM flashy January announcement: Wanna know what's in it?
Big Blue might just be moving into all-flash data centres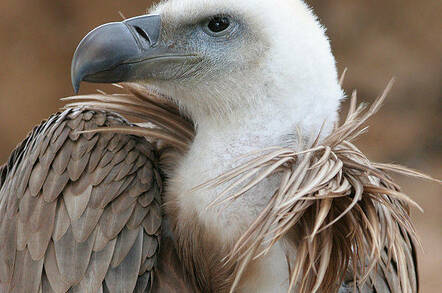 Blocks and Files The storage jungle drums are beating and Vulture Central's storage desk thinks it may know a thing or two about an IBM announcement due on 16 January.
The event, a virtual one, is one of many in IBM's Infrastructure Matters series and you can register for it here.
Let's do this in the order in which the drums started beating. First off a Netlist SEC filing, concerning its lawsuit against Diablo Technologies and SMART Storage for their alleged use of Netlist's HyperCloud DIMM technology to interface NAND chip DIMMs to a server's memory bus, contained this little gem: IBM is planning to introduce ULLtraDIMM to the market in one of its X-Series servers in January 2014.
ULLtraDIMM is said SMART Storage technology and involves adding up to a terabyte or more of flash to a server alongside its main memory, with access to the flash-stored data taking half the time it would take for data stored on a PCIe flash card. The server will be able to run more efficiently because its processor cores spend less time waiting for data.
Secondly I read a blog by Woody Hutsell, an ex-Texas Memory Systems (TMS) exec who left and ended up at Fusion-io. IBM bought TMS and now Woody has joined IBM to work in the FlashSystems business, the rebranded TMS part.
In a preceding blog he corrects a misapprehension I had that IBM abandoned TMS' PCIe flash card products in favour of Fusion-io flash. This is not so. "The Flash Adapter 90 is full-height and half-length PCI Gen 2 providing 900GB of usable eMLC flash capacity," according to Hutsell, and its IBM technology is based on acquired TMS tech.
Back to Hutsell's top blog. He says IBM is committed to bringing out flash arrays that will cover both the high-end performance market and the storage efficient enterprise market. He writes: "I have for at least a decade heard the industry characterising the [TMS] RamSan and now the FlashSystem as the Ferrari of flash arrays ... Does this mean IBM doesn't have a play in the all-flash enterprise category? Stay tuned. It's not 2014 yet. In fact, mark your calendars for the years' first big announcement webcast bit.ly/SCJanWebcast."
So we reckon we have an enterprise-class, feature-rich, all-flash array coming from IBM.
Then Hutsell wraps up with this:
IBM has the broadest flash portfolio in the industry. IBM has clearly said that the market is approaching a tipping point, a point where the economic benefits of flash outweigh its higher cost. This tipping point will lead to the all-flash data centre. And nobody understands the data centre better than IBM.
Looking at the three featured speakers at the event we see:
Adalio Sanchez, General Manager, System x
Alex Yost, VP, IBM PureFlex, System x and Bladecenter
Michael Kuhn, Vice President and Business Line Executive, Flash Systems.
With these three speakers highlighted, your Vulture thinks we are going to be told about IBM X-Series servers fitted with ULLtraDIMMs, other servers fitted with FlashSystem PCIe Flash Adapters, and a new line of Flash System arrays that will feature in-line deduplication and other data management functionality. They will be IBM's response to Pure System's arrays, EMC's XtremIo, NetApp's EF550 and coming FlashRay, and Violin Memory's 6000 and 3000-series products.
The Flash Adapters are IBM's response to Fusion-io and the many other PCIe flash card vendors such as LSI, Micron and Violin.
The ULLtraDIMM X-Series servers will be an industry-first and give IBM an edge over Cisco, Dell and HP in the server game.
Register for the event and see if we have called it out correctly. ®