Storage software sales flatlining: Biz bods getting theirs in bundled deals
Pipsqueak growth registered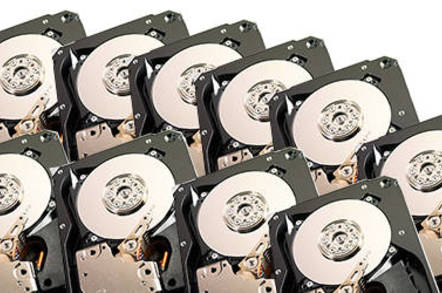 IDC's storage software beancounters saw a smidgen of growth in the storage software market in the third quarter, with bright spots in data protection and management.
The data comes from IDC's Worldwide Storage Software QView, from which IDC releases headline info. If you want any more detail, like data segmentations by vendor, submarket, functional product family, and region, then you have to subscribe to the IDC service.
The headline news was that the storage software market increased in value by 1.5 per cent, to $3.47bn, from the third 2012 quarter to the 2013 equivalent quarter. The top three suppliers in revenue share terms were:
EMC – with 25.2 per cent, down from 25.3 per cent a year ago;
IBM – with 15.1 per cent, up from 14.7 per cent; and
Symantec – with 14 per cent, down from 14.7 per cent.
IBM gained share, while = the other two lost some.
The top four segments were:
Data Protection and Recovery sales – up 5.3 per cent year-on-year to $1.32bn in revenues.
Storage and Device Management software – up 3.7 per cent y-o-y to $672m.
Storage Replication software – sales declined -3.6 per cent y-o-y to $660m.
Archiving sales – up 1.2 per cent y-o-y to $33m.
IDC research beanie Jingwen Li said: "Investments in storage replication software have fallen throughout the year as suppliers have increasingly bundled this capability within larger competitive deals."
It looks like the only way Symantec can overtake IBM and start catching up on EMC is by acquisition – buying CommVault and Veeam for example.
It is possible that fourth quarter 2013 storage software sales is worse than usual because of the US government sequester effect. ®
Sponsored: How to get more from MicroStrategy by optimising your data stack