Relax, Obama! Former Microsoft exec tapped to save sick healthcare.gov
Ex-Office Group prez to succeed the Prez's man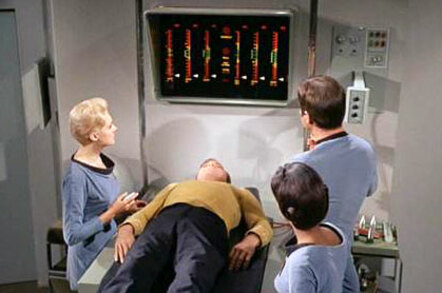 The Obama administration has apointed a former Microsoft executive to be the new head of its troubled Healthcare.gov website.
On Tuesday, US Secretary of Health and Human Services Kathleen Sebelius said that Kurt DelBene, who most recently served as president of the Microsoft Office division, would become the new manager of the Obamacare portal.
DelBene, a 21-year Microsoft veteran, announced his retirement from the company in July and served his last day in Redmond on December 13.
In his new role with Healthcare.gov, he will succeed Jeff Zients, President Obama's handpicked fixer, who has only been involved with the site since late October. Zients, a political insider, came to the job with little tech background but a history of streamlining ineffective government projects. He is due to become head of the National Economic Council and the President's top economic aide early next year.
That will leave DelBene with the unenviable task of rejuvenating Healthcare.gov, the broken website that has become an albatross for the President's landmark healthcare reform efforts.
"The President and I believe strongly in having one person, with strong experience and expertise in management and execution, who is thinking 24/7 about HealthCare.gov," Sebelius said. "Kurt's leadership and management of HealthCare.gov will be in consultation with [Centers for Medicare & Medicaid Services] Administrator Marilyn Tavenner and in partnership with the project's general contractor, QSSI."
DelBene will pursue plans already in place for Healthcare.gov, Sibelius said, with an increased emphasis on improving the site's stability, redundancy, and traffic capacity – all areas where it has suffered, so far – not to mention bolstering its security and assuring the privacy of its users.
He has his work cut out for him. The current "open enrollment" period, during which Americans can sign up for health coverage starting in 2014, ends on March 31, and traffic to the site is likely to increase steadily until then.
Sebelius said DelBene has committed to managing Healthcare.gov through at least the first half of 2014. ®