Legal bruiser Reback joins Google battle in Europe
Former Microsoft tormentor turns fire on Choc Factory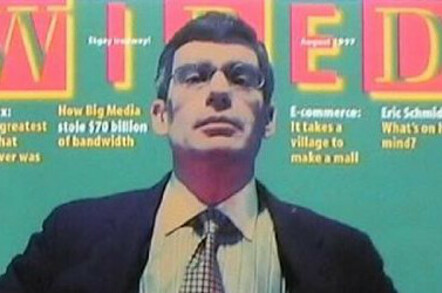 The famous American legal bruiser Gary Reback has once again waded into the battle against Google in Europe again. The search giant is currently thrashing out a behind-closed-doors remedy with the European Commission in order to fend off a full Statement of Objections.
But the deal's critics say Google's proposed remedy merely locks in Google's monopoly and creates another revenue stream for the Chocolate Factory.
In the 1990s, while at Palo Alto law firm Wilson Sonsini, Reback led the charge against Microsoft - which is now backing Google's critics in the form of the FairSearch group, even though it's massively outgunned in terms of resources or political lobbying by Google.
Reback's contribution was to convince the DoJ to interpret antitrust law for technology companies in a new way. The previous doctrine was that in fast-moving markets any monopoly was likely to be short-lived.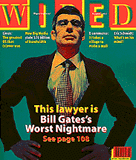 Reback persuaded them [interview, 1997) that "network effects" meant they could be very hard to dislodge. If you can set the technology standards, as Microsoft did, then you can set the prices.
Reback also represented Silicon Valley firms in the FTC's investigation last year.
He has since been very outspoken about both the FTC case and the current European Commission case and has previously expressed concerns "about reports that the Commission will accept a Google proposal to label its own search" (see video panel discussion here).
Google's opponents have been testing the latest version of Google's proposed remedy out on users - 3,500 in the UK, they say - and the results will make happy reading for Google.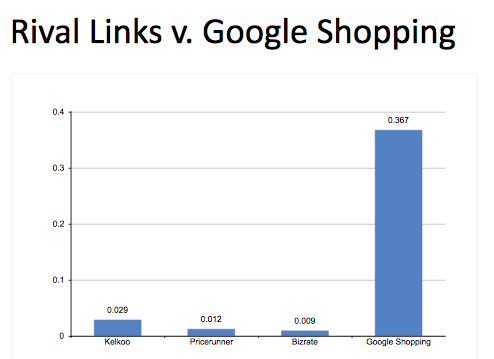 User testing of a simulation of Google's proposed remedy. Surfers were asked "Click on the link you would choose if you were trying to buy an iPod / Nikon camera / Razer headset (desktop version of Google)
According to their particular survey, it turns out that the "remedy" to increase competition drives even more traffic to Google properties. Ninety-three per cent of surveyed users went to Google properties on the desktop. They also thought Google Shopping was a price comparison site, which it isn't, Reback pointed out. There's widespread confusion between what's an organic search result and what's a paid ad.
Google would also be allowed to run a bus through the proposed remedy, for example, by introducing banner-style promotions, FairSearch argues. And when the Google remedies were tried out on mobile users, almost nobody clicked on any rival.
"And they didn't even bother to run a spell-checker," Reback added - noting the number of occurrences of "personalize" and "personalization" in Google's proposed remedy, alongside the Anglicised "personalise" or "personalisation". "English English" is an official EU language - but Californian English isn't. Google doesn't seem bothered by the distinction.
To read more about how Google could potentially turn its "punishment" into a new profit centre, read our analysis here.
Reback says the Google proposal is "dead on arrival. Not just ineffective, but wholly inoperative."
But then he would say that. ®
Sponsored: Detecting cyber attacks as a small to medium business