Fusion-io polishes up ioTurbine: Let them eat 1-click app cache
Channel bods get a look-in, too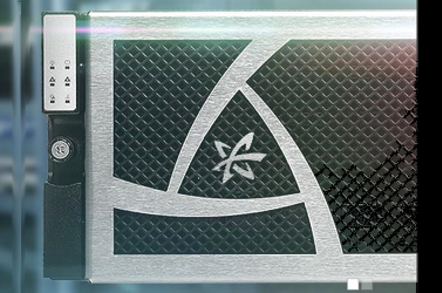 Flashy app acceleration firm Fusion-io has updated its ioTurbine flash caching software to make it slicker, simpler and easier to use and manage.
The software, which was updated six months ago to improve its VMware citizenship credentials, caches hot disk data in server flash caches, using Fusion's PCIe flash cards. The result is that apps in physical and virtual servers are not kept waiting as long as they might do for networked or local disk data access.
Indeed Fusion is glamorising its operation by saying it transfers billions of I/O operations from SANs to servers, acting as a SAN co-processor, and can help servers better support hundreds of virtual machines as well as delaying SAN upgrade cycles.
Fusion has simplified ioTurbine's use and integrated its management better with VMware and is wrapping the update in a message saying it scales ioTurbine for large enterprise deployments.
The updated software has:
1-click application caching,
updated caching algorithms and
common management across physical and virtual servers to simplify deployment at scale.
Ii is also optimised for integration with central management reporting solutions such as VMware vCenter and
usable in regional and branch offices as well as data centres.
We imagine Fusion-io is working on supporting other server hypervisors alongside VMware.
Fusion-io has also launched an ioTurbine Fast Flash program, "which offers non-intrusive assessments of specific customer workloads, return on investment analysis, hands-on integration support, and volume pricing for companies adding caching in multiple servers."
Basically it's a lead-generator for Fusion's channel and will run until the end of the VMware Partner Exchange conference in February 2014. The non-intrusive assessment involves a downloadable ioProfiler software tool to help see which application workloads might benefit from caching. Hint; apps dependent on SAN data access are likely targets. Go to this http://get.fusionio.com/fastflash web address to get the tool and register "to schedule an education session with a flash expert near you."
The ioTurbine software is available today and licensed by physical or virtual server. ®
Sponsored: Quit your addiction to storage