Santa brings Dixons £31m profits as ghost of Comet is laid to rest
CEO warns 'we remain cautious' despite festive cheer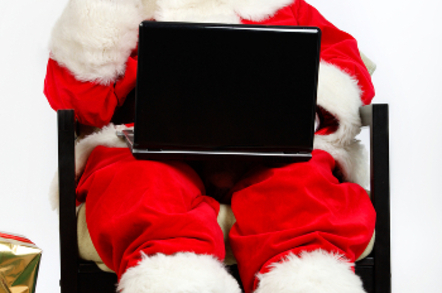 Christmas has come early for the bosses of Dixons Retail Group, which has announced an encouraging boost in profits and sales.
Dixons, which also owns Currys and PC World, said its sales were up thanks to steady cutting of less profitable subsidiaries.
In the UK and Ireland, operating profits surged up to £31.4m, five times the previous six month's figure, while in Northern Europe the underlying operating profit was £45.5m.
The firm's like-for-like sales rose by 6 per cent in the six months up to 31 October 2013 while its earnings before interest and taxes (EBIT) were up 52 per cent to £48.1m.
This leaves Dixons with net cash (its total cash minus total liabilities) of £55.4m, compared to a net debt of £21.9m in the first half of 2012.
Sebastian James, Dixons' CEO, said: "I am pleased to report that we have had a successful first half with customer satisfaction and profitability up considerably year on year. In fact, as a group we are reporting an underlying profit for the first time in six years. The UK & Ireland, in particular, has performed very well."
Business has been buoyed by the jettisoning of several brands, including Electroworld in Turkey, Unieuro in Italy and Pixmania, a pan-European e-commerce site.
James added: "We remain cautious about the outlook for consumers in our markets; very strong trading this time last year, together with the fact that we have now annualised Comet's exit makes the second half more challenging. Nevertheless, we have had a great first half and our stores have never looked better - or had better offers for customers."
Freddie George, retail analyst at Cantor Fitzgerald, said times were good for Dixons.
"Following the disposals of Pixmania and their Turkish and Italian subsidiaries, the company now has dominant market positions in the UK and Scandinavia," he commented.
"It will also benefit from a relatively strong product pipeline and from a reduction in interest costs."
Dixon's British portfolio includes Currys, PC World, CurrysDigital, Dixons Travel, PC World Business and KNOWHOW, which offers technical support. ®
Sponsored: What next after Netezza?