Apple CEO Cook breaks YEARS OF SILENCE, finally speaks to El Reg hack
Warm missive 'sent from my iPad' reaches Vulture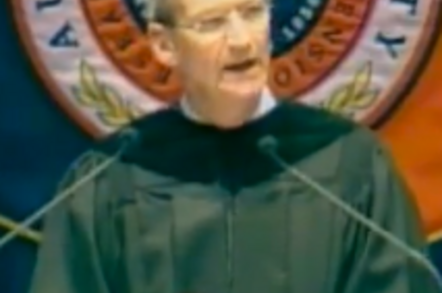 Tim Cook has broken a decade of fruity silence and finally exchanged a few words with The Register.
His famous, dead genius predecessor Steve Jobs famously stopped talking to us after one of our hacks took the mickey out of his bizarre pre-baldness hairstyle*.
Many years of total silence, prohibition from briefings, etc followed - until today the fruity firm finally sent a few words our way.
In a speech at Auburn University, CEO Tim Cook said that he read every single email he received. His bulging inbox sometimes receives hundreds of messages a day.
Your humble scribe decided to ping him an email to check that claim and big up Cupertino's equality policy. Much to our surprise, Cook actually replied.
He wrote:
"Jasper,

Thanks for your note and support.

Best,

Tim

Sent from my iPad."
We'd like to take this opportunity to welcome Apple back to The Reg. We won't rib you ever again. Honest. ®
Hairnote
*Vulture Central's backroom gremlins couldn't possibly let that go by without showing you, dear Reg readers, the pre-baldness Jobsian hairdo in question: