Turnbull's NBN is startup-land's litmus test
Universal 25Mbps is a big improvement so let's see some innovation!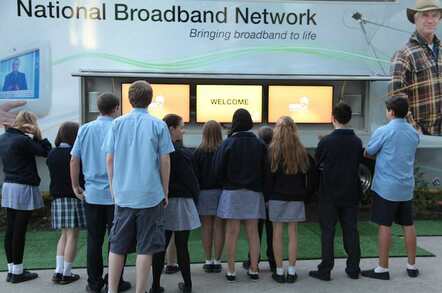 Opponents of the Australian government's policy to build a National Broadband Network (NBN) with anything other than fibre-to-the-premises (FTTP) came up well and truly empty last week.
The 270,000+ signatures amassed in support of the the cause on change.org, while an impressive demonstration of activism, were ignored.
I believe signatories had three arguments for their position. The first asserted that without FTTP fewer good things – mostly cloud adoption and a chance for accelerated development of connectivity-dependent industry – might happen. The second asserted that anything other than FTTP would require eventual overbuild, making a cheaper NBN a false economy. Along for the ride is an assertion that the FTTP NBN is uniquely transformational infrastructure that will mean Australia can forget about mining and get on with more pleasant pursuits that can be done in kinder climates while emitting less CO2.
The first argument is flimsy because it rules out other innovations enabling the same outcomes. The second retains some potency but has been defeated by the cost blowouts to build any form of NBN. The third argument was always chimerical: Australia possesses a very vibrant resources sector that has just gone through a paroxysm of activity and investment, but the nation also possesses many other industries that make comparable contributions.
All three arguments also had idealism at their core, and Australia's mood is not idealistic at present.
But there is one eternally optimistic and idealistic community in the technology industry: startup-land. I'm not a fan of startup-land, as I feel some of its behaviour is not hugely different from rent-seeking and comes with a big dollop of cultural cringe.
But as the sector endlessly tells us that startups are the answer to everything, let's give them a chance to shine.
Yes, Turnbull's NBN won't offer the pure experience of FTTP. But it will probably deliver 25Mbps to just about every household in Australia. That's better than Australia has ever had before. It's comparable to what has been available in many places. Between G.fast and DOCSIS 3.1 it could even be that Australia gets faster and more reliable connections than the 25Mbps baseline promised.
Whatever we get, let's see some innovation. Australian startups do not often, to my mind, deliver a lot of primary innovation. It's nice that we've had decently successful e-tailers, group buying outfits and tat bazaars. We'll soon have an NBN that lets entrepreneurs assume that the nation will have more bandwidth for them to work with, so let's see them put it to work.
If they can, great. If all we get is more clones of and/or variants on overseas successes, we'll learn a lot about the state of Australian technology entrepreneurs and the true demand for more bandwidth in Australia. ®