SpaceX beats off Bezos' rocket for rights to historic NASA launch pad
Elon Musk strokes white cat with smug grin after seeing off Blue Origins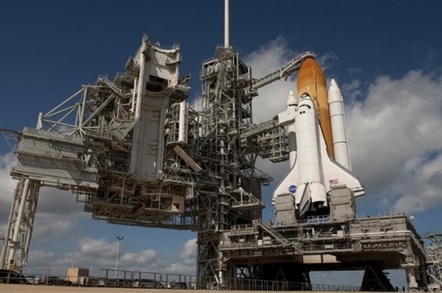 Jeff Bezos is going to be fuming after NASA announced that it will lease its historic Launch Complex 39A at Kennedy Space Center to Elon Musk's SpaceX operation – and not the Amazon chief's Blue Origins rocketry firm.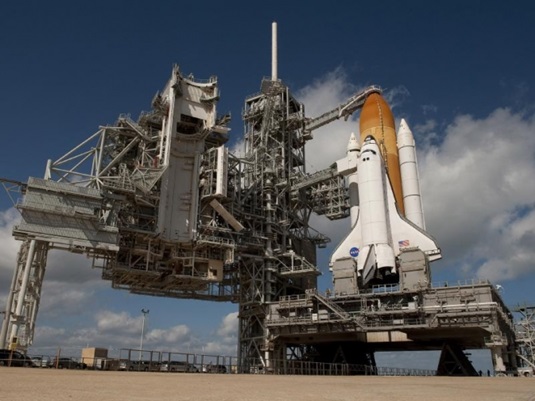 Public spaceport goes private ... the 39A launch pad
"The reuse of Launch Complex 39A [LC-39A] is part of NASA's work to transform the Kennedy Space Center into a 21st century launch complex capable of supporting both government and commercial users. Kennedy is having success attracting significant private sector interest in its unique facilities," said the space agency in a statement.
LC-39A was the blast off point for the Apollo 11 launch that preceded man's first steps on the Moon and was also the site of the first and last space shuttle launches in 1981 and 2011 respectively. The site will now be leased by Musk's team to loft its Falcon 9 and (eventually) Falcon Heavy lift vehicles.
Blue Origins had filed an objection with the Government Accountability Office (GAO) about the terms of NASA's bidding process, saying they unduly favored SpaceX's bid. But on Thursday the GAO announced it was satisfied with the bidding specification and now NASA has decided to take Musk's money for the site.
The deal will still leave NASA with Launch Control 39B, which it will use to develop and launch its Space Launch System rocket and Orion space craft, if Congress is prepared to give it the funding to do so. ®
Sponsored: What next after Netezza?