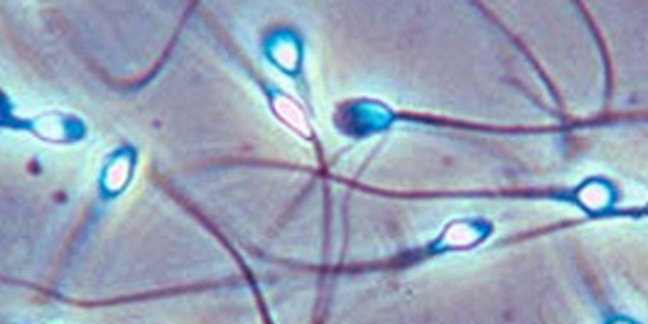 German scientists have invented remote-controlled cyborg sperm bots which can be steered using magnetic fields.
Boffins at the Institute for Integrative Nanosciences in Dresden trapped bull sperm inside tiny nanotubes which were just 50 microns long and made from titanium and iron.
When sperm swam into the tubes they became stuck headfirst, with their flagella still free so they could swim about.
The scientist then used magnetic fields to change the orientation of the tubes, effectively allowing boffins to steer the sperm around.
It is hoped that one day the rather icky robots could be put to work delivering drugs around the body.
Oliver Schmidt, who led the project, said that sperm were very useful for this type of work, as they can swim through viscous liquids, are not harmful to human beings and have their own power source.
Strangely enough, there is a roaring international trade in bull sperm. Just last month, it was revealed that American firms sent Iran $2m of bovine emission in 2012, despite a ban on trade with the Islamic Republic.
The paper discussing the project is called Development of a Sperm-Flagella Driven Micro-Bio-Robot and was published in the journal Advanced Materials. ®
Sponsored: Practical tips for Office 365 tenant-to-tenant migration