Ghosts of Christmas Past: Ten tech treats from yesteryear
The kit we wanted but Santa never brought. Bastard.
Apple QuickTake 150 (1995)

Apple's QuickTake 150 wasn't the first consumer digital camera, or even Apple's first. Looking more like a hi-tech pair of binoculars of the kind Luke Skywalker might use to seek out roving R2 units than a traditional camera, it hooked up to both Mac and Windows computers via a serial link.
There was no screen to view the eight – eight! – 640 x 480 resolution pictures of a happy festive gatherings that it could store - no memory cards here – but at least it was an improvement on waiting for the chemist's shop to open.
Set the resolution to QVGA and you could store almost as many photos as a roll of film.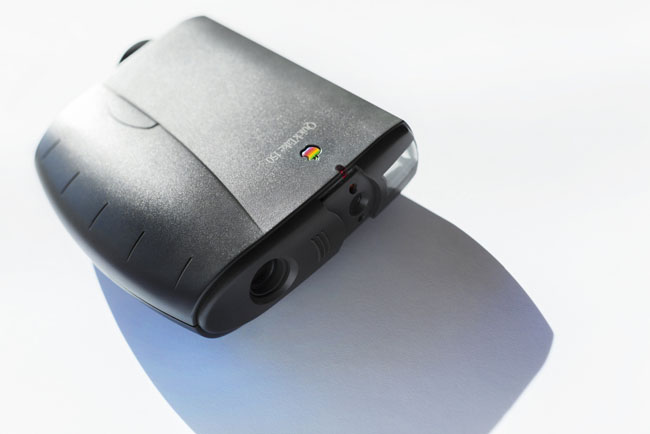 Source: Grant Hutchinson
A year later you'd have been able to demand a Kodak DC-50 instead, which had a PC Card slot for storage, even if it didn't save JPEGs.
Not a commercial success, and canned by Steve Jobs on his return to Apple, the QuickTake 150 was, however briefly, a desirable gift to find under the tree, and the ideal way to take photos you could upload to brand new services like Geocities or share with other people via CompuServe, Cix or AOL.
Handspring Visor Deluxe (1999)

The original Palm Pilot quickly became a popular product with both techies and business people. The one-button data sync with a desktop computer made keeping things up to date easily, and it spurred the development of mobile apps long before smartphones captured the public's imagination.
Palm's founders, though, weren't happy with the direction of the company under new owner 3Com, and left to found Handspring. In 1999 they unveiled their first effort: the Visor Deluxe.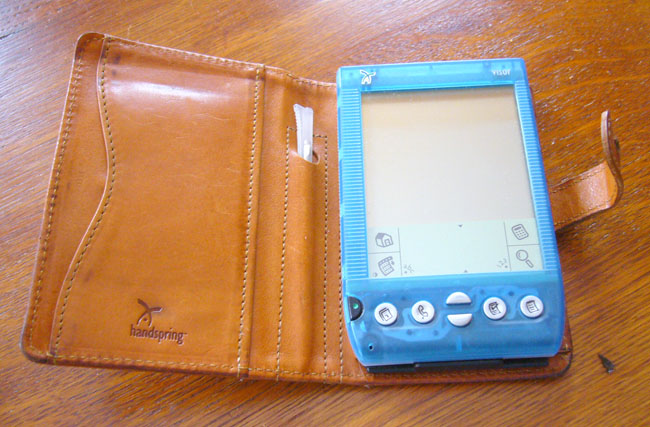 Source: Nicole Hennig
With its iMac-inspired translucent plastic it wasn't just a cheaper, prettier and USB-equipped competitor to the Palm III. Round the back, a "Springboard" expansion slot promised simple upgrades, including not just memory but software and other peripherals too.
The VisorPhone plug-in, launched in 2001, turned the Visor into a GSM mobile phone, with integration between the built in contacts and the phone – effectively a prototype of the later Treo smartphones a full year before Nokia's first Symbian smartphone, and six years before the iPhone. Other modules included remote controls, GPS, cameras and recorders. ®
Sponsored: Detecting cyber attacks as a small to medium business