Ghosts of Christmas Past: Ten tech treats from yesteryear
The kit we wanted but Santa never brought. Bastard.
Philips LaserVision VLP-700 (1982)

One of the first UK players for the new LaserVision format – later to become LaserDisc – the 1982 VLP-700 has a remarkable resemblance to some of the Philips' first top-loading CD players.
Launched with a catalogue of around 120 titles, the high price and limited range meant that – despite the vastly superior picture quality, which offered around double the number of lines of a VHS recording – the format never really took off outside Japan.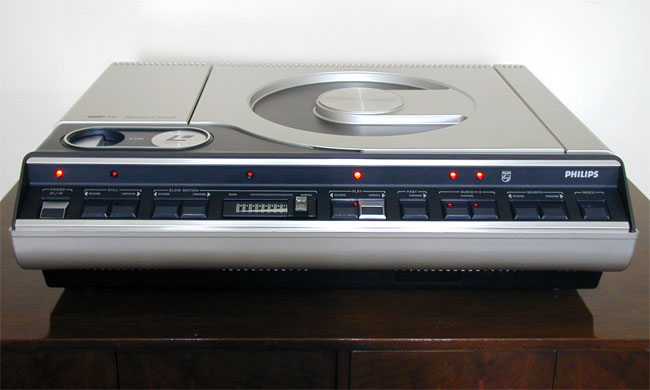 Source: Mike Bennett
Spinning at 1500rpm, a CAV (Constant Angular Velocity) disc stored one frame per track, allowing perfect pause and slow motion, albeit with only around 36 minutes of footage per side, compared to 55 for a CLV disc.
Later revisions added CD-style digital audio, dropped an analogue sound channel on NTSC discs for Dolby AC-3 surround sound, and eventually offered RGB output. Some players also rotated the laser to play side two, and even included teletext-compatible subtitles.
But none of that could really overcome the ease of use – or indeed the range of pr0n – offered by VHS and then DVD.
Sharp PC-1500 (1982)

The ZX80 and ZX81 were small computers, but you still needed a TV set, so they were hardly mobile machines. The Osborne 1 was, though it was also a bulky beast. In 1982, Sharp's PC-1500 proved that small really could be beautiful.
This handheld computer was a mere 2.5cm thick, 20cm long and a little under 9cm deep. With a Qwerty keyboard, single-line pixel-addressable LCD and built in Basic programming, plus 2KB of RAM – make it last, you're not getting any more for Christmas at these prices – it's perhaps more akin to a programmable calculator than anything else, but at least you didn't have to learn Reverse Polish to get things done.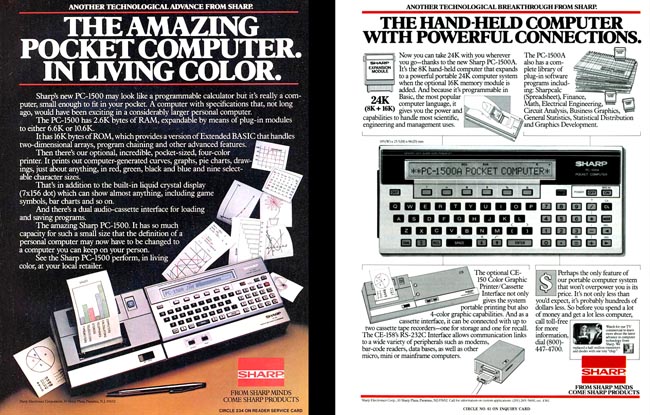 Click for larger image
Expansion memory was available, together with a serial module, a printer and a cassette port for program storage – plus, of course, the obligatory warm leatherette carrying case.
Compact, clever, stylish: covetable, for sure – but really one for the rich kids to impress with, more than anything else.
Sponsored: Detecting cyber attacks as a small to medium business