Enraged by lengthy Sky broadband outage? Blame BT Openreach cable thieves
Broadband borker caused by chop of copper-cutter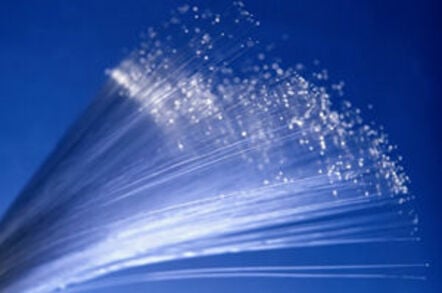 Frustrated BSkyB broadband customers living in parts of London remain without access to the internet or phone lines, after the media giant's service went titsup on Tuesday.
The Register has learned that BT's Openreach network infrastructure, which is accessed by BSkyB and other ISPs in Blighty, was targeted by copper thieves.
The damage, we understand, is extensive and is currently affecting broadband subscribers in Stamford Hill, Dartford, Ewell, Mitcham, Wimbledon, Hampstead, Battersea, Chiswick, Beulah Hill.
BSkyB said on its network status page that it hoped to reconnect its customers later today.
Engineers are still onsite and are repairing the large number of cables involved. Work remains underway with an estimated resolution time of 17:30.
BT told El Reg that its network had suffered "malicious cable damage" in the capital and added that Openreach engineers were working hard to restore the service as quickly as possible. The outage has also affected other telcos that lease fibres from BT.
A source close to the situation told us that fibres running on Openreach's backhaul network had been stolen from a site in West London. As is typical with such activity, crims were hoping to get their hands on valuable copper wiring.
"There is currently a Sky Broadband and Sky Talk outage in parts of London following a malicious attack on Openreach's network," a spokesman at the company said.
"Openreach engineers are working to repair the network as a matter of urgency. We apologise to all affected customers." ®