Microsoft: Here, we'll make it easy for you Gmail lot. Meet our Outlook.com movers
Heavy lifting, done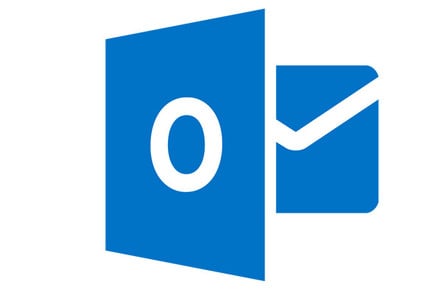 Microsoft is opening a new front against Gmail with a special moving service to lure Gmailers to Redmond's relaunched Outlook.com email service
Redmond today announced new functionality in Outlook.com that it claimed would take the heavy lifting and hard work out of abandoning Gmail for Microsoft's service.
Microsoft's Naoto Sunagawa said the service would connect to your Gmail account via OAuth and auto-import both your emails and your contacts.
According to Sunagawa, the service will preserve the read/unread status of your emails while also letting you set up your Gmail account as a "send-only" account.
Sunagawa wrote on the Microsoft Office blog:
Even if you are frustrated with your current provider, the thought of switching to a new service can seem daunting. So we've introduced new functionality right into Outlook.com that does the heavy lifting for you.
The feature was announced with support from a market-research survey paid for by Microsoft which – surprise – found one in four consumers would switch email providers if the move was easier. And that, shockingly, found users wanted a service that offered those very same features sported by the new-look Outlook.com.
According to Microsoft there's "growing frustration with outdated email services." Gmail, he's looking at you.
It's Redmond's latest shot at Gmail, building on the stop-it-Microsoft-you're-embarrassing-yourself Scoogled campaign.
However, it comes at a difficult time for Outlook.com, which has been challenged from the beginning.
The predecessor to Outlook.com was Hotmail, which had been the internet's most popular free email service with a regular 350 million active accounts.
However, Microsoft converted Hotmail into Outlook with new design and new features during a six-week migration that rolled out early last year.
Now, it seems as if Gmail is number one with 425 million active accounts versus what Microsoft claims is "more than" 400 million such accounts for Outlook.
Last year's migration did not go smoothly, either, and users complained of being unable to access their accounts. Since then, there have been outages: one massive crash lasted three days during the summer - it also took out Skydrive. Microsoft blamed this on a caching problem.
Online ads in Outlook.com are losing money. Microsoft's online ads revenue fell during its fiscal first quarter by 13 per cent. Microsoft said this was because of a decline in Outlook.com advertising revenue. ®