Teary-eyed snappers recall the golden age of film
How digital kicked football-sized grain into touch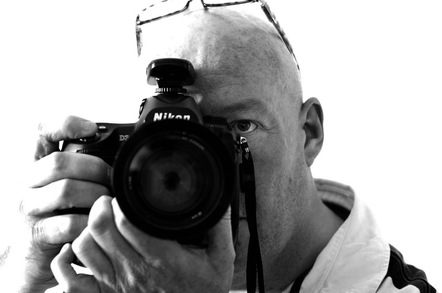 Interview For those readers with a tendency to get teary-eyed over the golden age of film, and the days before digital swept physical photographic media into the cutting room bin of history, we're delighted to take a trip down memory lane today with professional photographer Phil Houghton.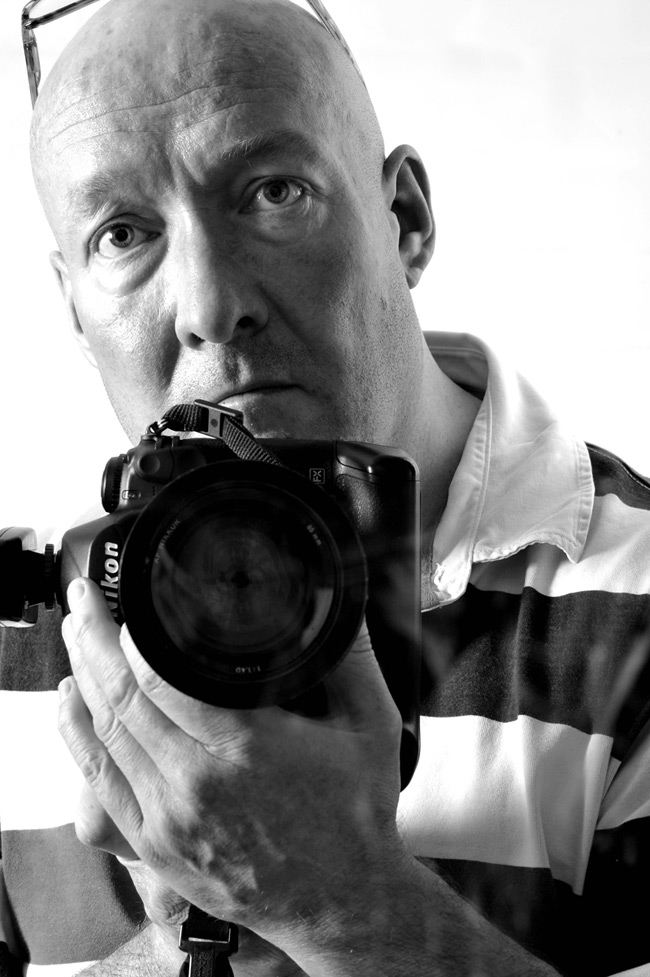 Lock up your daughters: Phil Houghton
Phil's based in Faversham, Kent, and a long-time mucker of my brother Ash, who also lives in that sun-dappled corner of the Garden of England.

Faversham's market square: A Phil Houghton panorama
Accordingly, when I was visiting my dear old bruv, I took the opportunity to chat with Phil about just how things have changed since he was a bright-eyed snapper. So, with a box of man-sized tissues handy lest tales of 35mm film prove too lachrimose, read on...
Lester: What are you up to these days?
Phil: A bit of this and a bit of that.... used to be mainly press but now I've turned to more commercial ventures as papers turn to more reader generated (digital) content. So, nowadays it's mainly commercial, corporate, industrial and public relations imagery
Lester: Is "reader generated", a euphemism for "stolen from Instagram and Facebook"?
Phil: Image nicking is pretty much all over the place now. I've just googled my name and immediately found two of my images on a national paper's "pictures of the day" site that they've not paid for - which are also on another site credited to that paper with my name.
Lester: It appears press snappers are pretty well doomed to extinction. What do you think?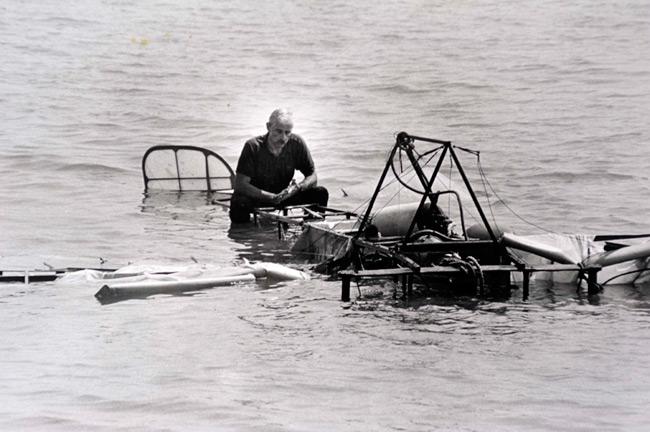 The future of press photography? Pic by Phil from his B&W days
Phil: I don't think snappers are generally doomed. There'll always be a place for quality images - sports, news, fashion, etc. I'd challenge anyone to do a football match under shitty lighting in a snowstorm on an iPhone.
Lester: How did you first get into photography?
Phil: I bought myself a Yashica FR when I was still (failing) at school. My art teacher at the time convinced me that I had a more photographic eye. Crap with a brush basically.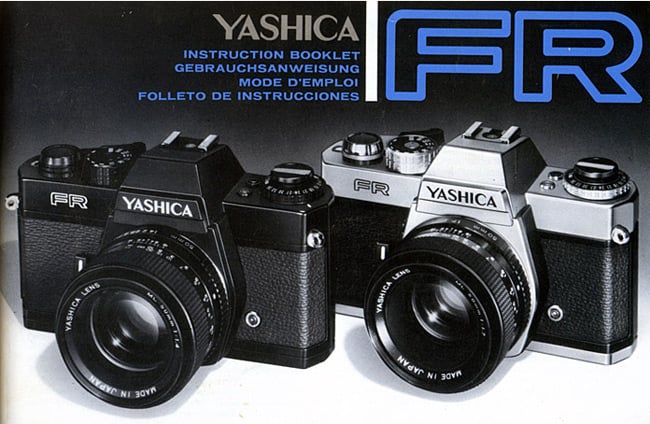 Vintage: The Yashika FR
So I picked my camera up and went out and started doing a bit. Colour then - processed by Truprint - and you'd have to wait weeks to get your images back, invariably the majority covered in advisory stickers. Stuck with it and eventually got the hang of it.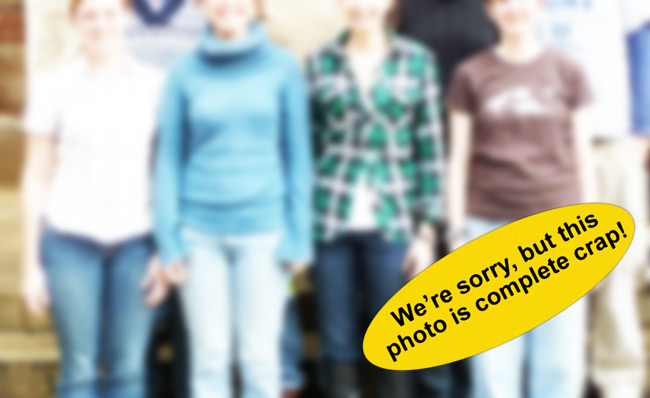 We've all been there
Lester: What was your first press camera?
Phil: My father bought me a Canon A-1 - the nuts back then. I saved up for a motor drive, I think it did 2.5 frames a second, I thought it looked the bollocks. My mother had a Canon AE-1, but she also had a 70-210mm f4 lens - not for long. So my kit was the camera and two lenses. I was working at Customs and Excise when a job came up at the local rag.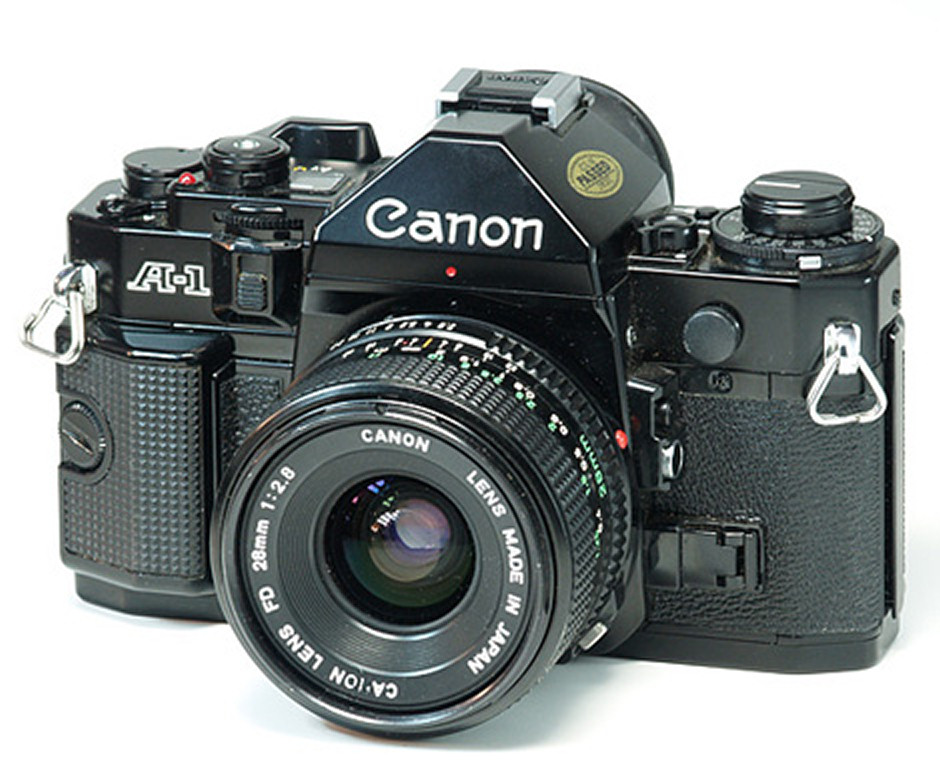 The Canon A-1
Lester: You "borrowed" a 70-210mm lens from your dear old ma? I assume this is how the more aggressive paparazzi get started...
Phil: My poor old Ma's probably still got that zoom somewhere. She could never get on with it, so better in my kit bag than hers. You can't let these things go to waste.
Lester: Well quite. So, you pitched to the local paper?
Phil: I'd taught myself processing by then, went for the job with a hastily prepared portfolio, mostly shells, stones and bits of dead seagull on the beach at Dover and got the job. Convinced my mother that I need a pro camera and blagged her into purchasing me a Canon F-1, with the motor drive, battery packs and all the extras. A true beast of a machine. Manual focus and a proper work-out whenever you picked it up.

Little and large: The Pentax LX and Canon F-1
Lester: I had a rather lighter Pentax LX, so less of a workout but still manual focus and all that malarkey. Autofocus is pretty advanced these days, but can you see any advantage of the old ways?
Phil: When you think back you were pretty much a multi tasking machine! Trying to focus, twiddle the shutter speed dial and turn the aperture ring to balance the little bouncing viewfinder needle. I don't miss all that. The advances in the digital world, whilst making the job easier, and opening the up the magic of photography to a whole host of new "pros", has also made the whole process somewhat more creative.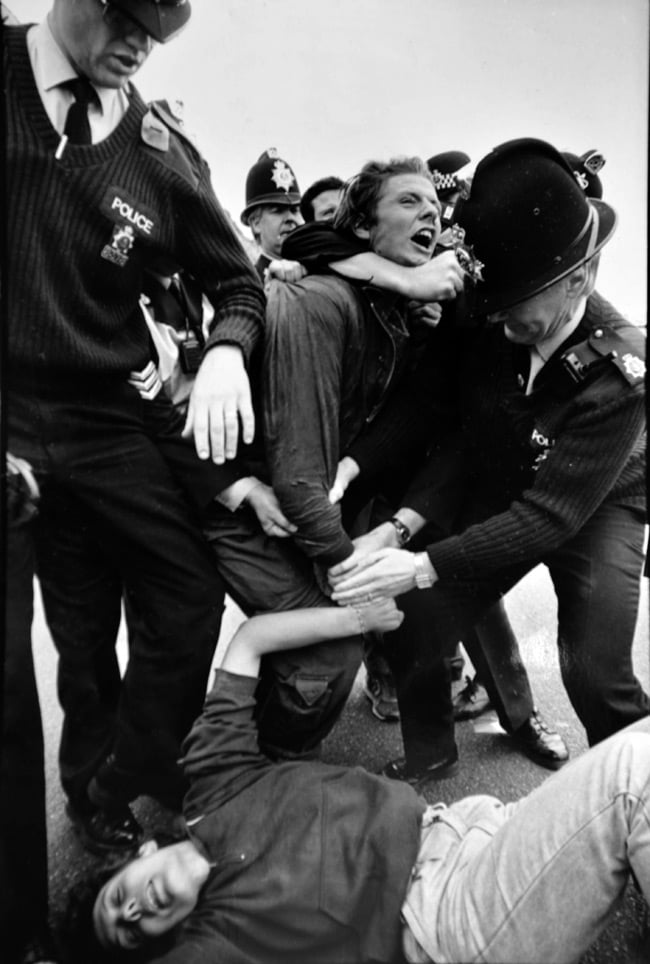 Those were the days: Phil gets close to the action with B&W film
Lester: I assume you did your own devving?
Phil: Those days on the paper we were using FP4 and HP5, manically devving it all up in a sweat box darkroom placed at the top of the building. No ventilation and film and paper driers permanently on the go.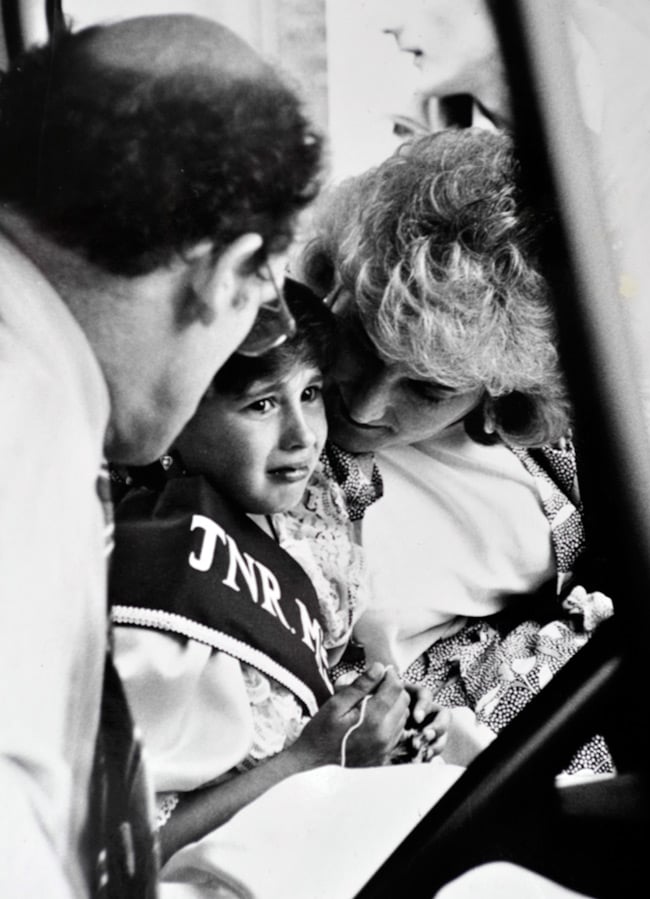 Please don't send me back to the darkroom, mummy. Early press snap by Phil
You had some idea what was going to pop out of the fix (as well as the skin off your fingers) that was the whole thing back in the day. As a snapper you knew pretty much what was doing to be on your roll of film. In those days we had to wait to see how badly we'd fucked it up. Now it's instant.
Lester: The old photographic pub bore chestnut: Fuji versus Kodak. What's your preference?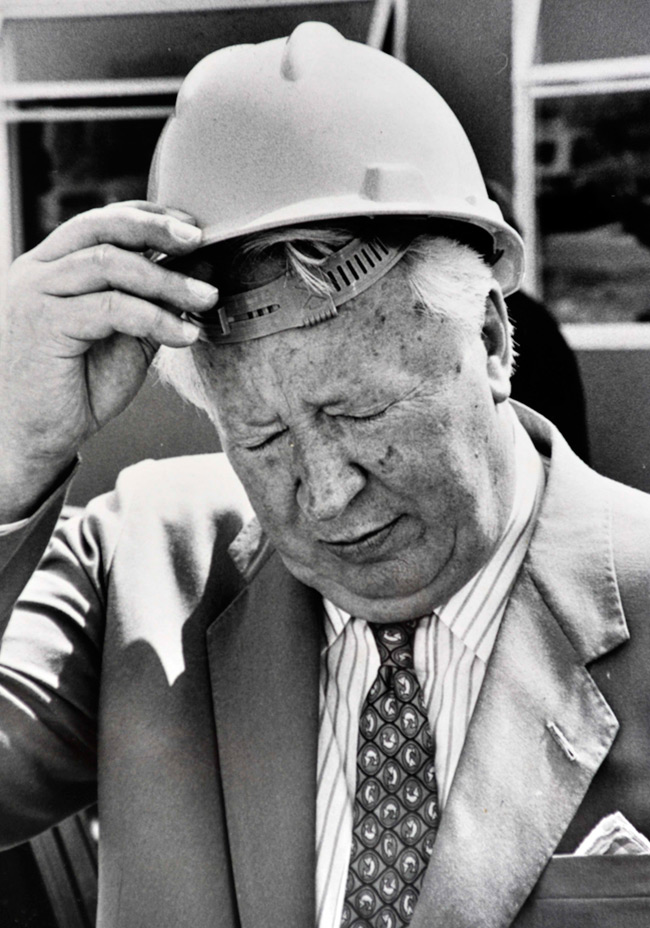 Oh no, they're going to bang on about Fuji versus Kodak. Edward Heath by Phil
Phil: I was a Fujifilm man myself, and still to this day use my [Fujifilm FinePix] X100 set to Astia, just love the feel of the "old film" look.
Lester: Yeah, I see the X100 has a standard Provia setting too - my transparency film of choice. How convincing are the results in imitating film?
Phil: I'll send you some examples: subtle,...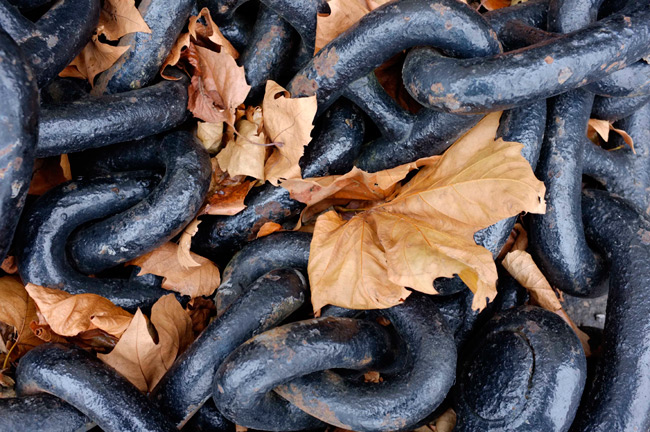 The Fuji X100's Astia setting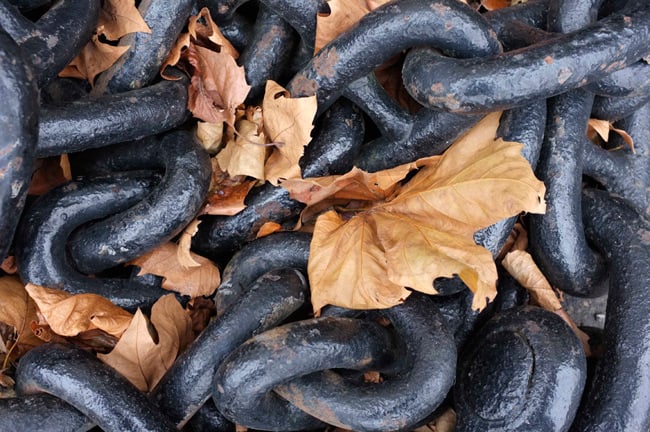 Imitation Provia on the X100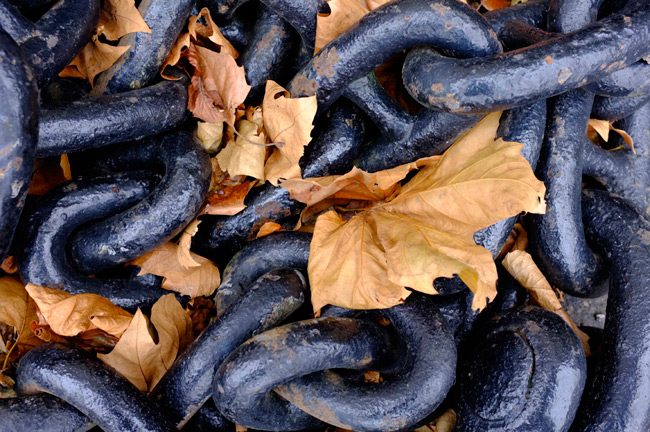 The X100 does a quick Velvia
Sponsored: Detecting cyber attacks as a small to medium business