Google embiggens its fat vid pipe Chromecast with TEN new supported apps
Networked media servers join the party, too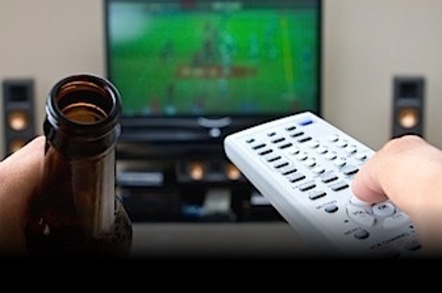 Google has announced that ten more media apps now include support for its Chromecast streaming media device.
When the Chromecast TV dongle debuted in July, it came with a low $35 price tag but not much functionality: its streaming capabilities were limited to Netflix, YouTube and Google Play, and it had experimental support for slurping video from the user's Chrome browser.
Since then, the Chocolate Factory has added a new section to its online store dedicated to apps that support Chromecast and a couple of new partners have turned up, including Hulu Plus and HBO Go. But Tuesday's announcement appears to be the first major push to get more content working with the device.
Among the new streaming services to support Chromecast are BeyondPod, PostTV, Red Bull.TV, Revision 3, Songza, Vevo, and Viki.
In addition, the device now works with PC media servers including Avia, Plex, and RealPlayer Cloud, allowing owners to stream media from their own libraries to the Chromecast dongle.
"We're excited to be launching today with support for Chromecast on iOS, Android, and on the web!" the Plex team said in a blog post. "We have support for video, and we'll be releasing support for casting photos and music very shortly."
For now, however, Chromecast support for Plex is only available to PlexPass subscribers, who regularly get early access to new features before they're rolled out to the wider Plex audience.
Chromecast is designed as an open, web-based platform that allows media companies and developers to implement support for new streaming services themselves, without direct involvement from Google. As a result, still more apps are likely to add support for the device as time goes on.
Chromecast owners can find listings of apps that support it now on the relevant page of Google's website. ®
Sponsored: Webcast: Build the next generation of your business in the public cloud