Russia charges 'criminal organization' behind Blackhole malware kit
Banking fraud scheme funneled 70m rubles to crooks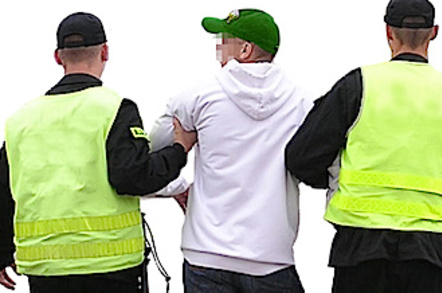 The Russian government has charged a group of people with organized crime offenses related to the creation and use of the Blackhole malware kit.
Word first leaked out via Europol in October that a man going by the alias "Paunch", who was suspected of being the creator of the infamous crimeware tool, had been arrested in Russia.
On Friday, the Russian Ministry of Internal Affairs Investigation Department posted a notice that a total of 13 individuals had been charged with crimes under Article 210 of the Criminal Code of the Russian Federation, which covers "creation of a criminal community (criminal organization) and participation therein."
According to the Ministry's press release, the group used Trojan horse programs and other malware to engage in "massive embezzlement of funds from the accounts of individuals and legal entities," to the tune of about 70m Russian rubles ($2.1m).
Russian banks throughout Moscow, Tyumen, Ulyanovsk, Krasnodar, Petrozavodsk, and the Kursk region were reportedly targeted in the scheme.
All of that seems to have come to an end now, however, as security researchers report that the Blackhole kit stopped being updated shortly after the suspects were arrested – aren't life's little coincidences funny sometimes? – and cybercriminals have reportedly begun moving on to other tools.
None of the accused were named in the Russian government's notice.
Under Russian law, anyone convicted under paragraph 1 of Article 210, "creation of a criminal community (criminal organization) for the purpose of committing one or several grave or especially grave crimes," faces imprisonment for 12-20 years and fines of up to 1m rubles ($30,600).
The accused have also been charged under paragraph 2 of Article 210, "participation in a criminal community (criminal organization) or in an association of organizers, leaders, or other representatives of organized groups," which carries an additional penalty of 5-10 years' imprisonment and fines up to 500,000 rubles ($15,300).
The accused are all currently being held under "pretrial restraints," although no date was given for when the case is expected to be brought before a judge. ®
Sponsored: Webcast: Why you need managed detection and response