DimensionData tables bid to swallow global services biz NextiraOne
Deal rests in laps of Commission gods... and Euro Works Councils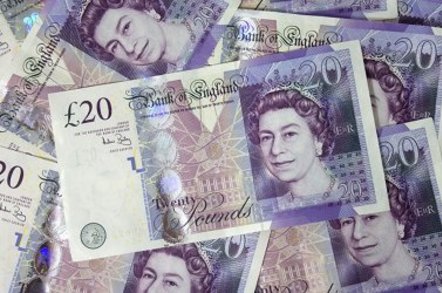 NTT-owned DimensionData has tabled a bid for comms and networking reseller NextiraOne in a deal that is currently awaiting approval by the European Commission's Merger & Acquisitions office.
A spokeswoman at South Africa network integrator DiData confirmed that it had "made an offer" but was unable to make any further statements as the matter is in the lap of the Euro gods.
Channel chatter in recent weeks suggested that some talks were taking place between the pair, but in a bizarre move it was the EC that first went public on this last Friday on its labyrinthine website.
"Dimension Data intends to acquire the entire equity capital of NextiraOne's legal entities which are active in the provision of IT services to customers in Austria, Belgium, the Czech Republic, Germany, Hungary, Italy, the Netherlands, Poland, Portugal, Slovakia Spain and the UK," the EC stated.
People close to the matter suspect it will take between four to six weeks for the EC and the relevant Works Councils in the European countries to ratify the deal.
Privately held Cisco, Microsoft and NetApp Gold Partner NextiraOne has Unified Comms, Network Infrastructure & Security, Customer Interaction and Data Centre practices. It also sells managed and professional services.
Customers include Red Bull Technology, The Dorchester, British Waterways, Melton Borough Council and Poundland, which recently moved to Office 365.
NextiraOne was formed in 2002 through the acquisition of Alcatel's multi-vendor enterprise service and distribution business, and four years later the management team backed by ABN AMRO Capital France performed an MBO.
In the last public statement about group financials, NextiraOne said in 2009 it had reached the €1bn annual sales mark across operations in 15 European countries, where it employed 4,500 people at the time.
Closer to home, the comms and networking specialist saw profit crash in 2012 to £221k from £937k in the previous calendar year as revenues remained flat at£36.48m.
The size of DiData's bid was not disclosed.
NextiraOne said it was unable to comment at this stage. ®