Meet the cluster teams: Mass Chowdah and Tennessee Volunteers
First look at Boston and Tennessee teams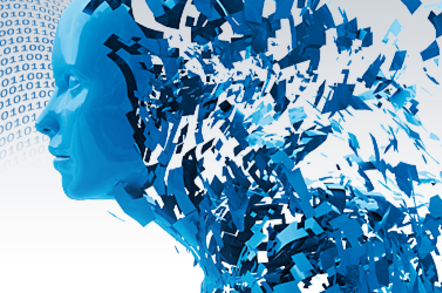 HPC blog Here's our first look at the final two teams who competed in the Standard (Big Iron) Track at the SC13 Student Cluster Competition in Denver.
Mass Green ("Team Chowdah") has competed in two previous SC cluster competitions (Seattle in 2011 and Salt Lake in 2012). It's a competitive team, but one that hasn't quite been able to generate enough mojo to capture cluster competition glory.
They've also always been an ambitious team, submitting initial plans for highly complex hybrid systems consisting of traditional CPUs, GPUs, ARM processors, FPGA's, laptops, TV remote controls, and anything else that has the potential to generate FLOPs. While they haven't been able to pull off these exotic designs, they always bring enough gear and expertise to consistently turn in respectable scores.
The team's sponsor, Silicon Mechanics, has supported the team since its inception. It's a bit unusual for an integrator/VAR to support a team for multiple years – that's usually something that only the big vendors (like Dell or Cray) do.
Silicon Mechanics is also a trailblazer in another respect. In conjunction with the SC Cluster Competition, they donate an equivalent sized cluster to a worthy cause. (I delve into this a bit more in upcoming interviews.) s usually the big vendors (Dell, Cray, etc.) It's nice to see a company that both supports the future of the industry by fielding a cluster team and also makes a point of providing a HPC-deprived organization with the equipment they need to do serious research.
In the video interview, we get a look at Team Chowdah 3.0 and talk about their 2013 SC cluster crown efforts. We cover their system, personnel, and their preparation for the challenging slate of apps they'll be facing.
University of Tennessee, Knoxville: Team Volunteer is another first timer on the Standard Track of the Denver SC13 competition. The school is well-positioned for success, given the wealth of HPC expertise in their region. They're taken advantage of this by picking the brains of former competitors for tips on training regimes, hardware, software, and anything that might give them an edge in the tourney.
They're breaking new ground by fielding the first Standard Track team that mixes high school students in with the traditional university student team. It's a hybrid approach that could pay dividends down the road in future recruiting for the school and cluster team.
In the video, we meet the team, and get a feel for how they're coping with the competition on the first day. We also discuss whether having the first high schoolers on a Big Iron team will cause the city of Knoxville to dedicate plaques, throw parades, and finance a world publicity tour. The Vols have put together a solid system, working with vendor sponsors Cray and Intel.
They've also already faced typical cluster competition adversity as well. They essentially had to rebuild their entire software stack on Monday (the first day of the competition) due to incompatibility issues that only emerged when their full system was put through its paces on the show floor.
The end result is that they lost a lot of time on the first day while they swapped out their bad bits for good ones. Worse yet, they've lost a lot the Phi-specific optimizations they designed for specific applications. This put them at a distinct disadvantage for the rest of the competition, but they're driving on and will definitely finish the race.
Team Tennessee isn't the first team to have something like this (or worse) happen to them at the very worst time. The old timers talk about an early cluster competition where competitors were maimed by mishandling of the liquid nitrogen they were using for cooling. This was when cluster competitions were underground affairs, put on by sketchy promoters in less than safe conditions.
Today, modern student cluster competitions are governed by sanctioning bodies like SC, ISC, and the ASSC. These organizations have imposed rules and standards and, as a result, the number of competitors who are grievously injured or maimed in these contests has dropped significantly.®
Sponsored: Detecting cyber attacks as a small to medium business