NBNCo leak: They would say that, wouldn't they?
Reported Blue Book leak reads like bureaucrats in denial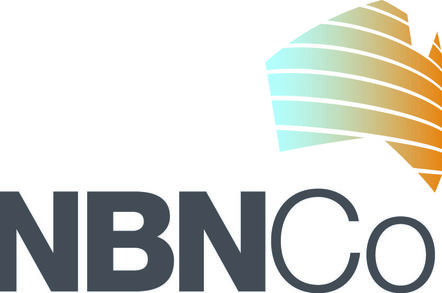 Fairfax Media has published a report on what it says is part of the "Blue Book", advice from NBNCo to incoming Australian communications minister Malcolm Turnbull.
I can't speak for the document quoted but the reporter, David Braue, is an old pro who can be trusted and has done well to find himself in front of this document.
Whether the document, as revealed in the one story he's penned so far (more are promised), can be taken at face value is another matter.
I feel not, because the objections to the new government's fibre-to-the-node (FTTN) plan read to me like just the kind of thing an organisation working on one plan would say about an alternative.
Let's consider each of the story's allegations:

Getting the technical and regulatory work done to prepare for the FTTN build will take so long the government can't hope to deliver its promise of a FTTN rollout by 2015

This one sounds like a truism. The government's plan has always contained lots of unknown unknowns, among them the state of Telstra's infrastructure. 2015 always sounded like an arbitrary deadline and given the way the government is wriggling out of commitments on technicalities it shouldn't have much trouble wriggling out of that one too

Bandwidth-intensive industries will need more than xDSL at 50Mbps
They already do and already buy other connections. It would be nice if the NBN removed the need to do so, but this describes the status quo.

Jumping from xDSL at 25Mbps to 50Mbps "would require trucks to visit each premises in the country twice."
An odd one, inasmuch as the FTTN plans I'm aware of replace kit at the node, not on customers' premises. We can't assume modems that work for 25Mbps would be firmware-upgradable to higher speeds, but there's no clear reason a second truck visit would be needed to each home, never mind a first if the customer-premises equipment for a FTTN NBN is designed sensibly.

"Broadband providers would not be able to offer as many high-end packages" which may create ire among those who want better packages
Another pair of truisms.
Overall, I'm therefore underwhelmed by these "revelations". To me they read like the opinions of people with plenty to lose, which is what I would expect from NBNCo staffers who have by necessity been wedded to a FTTP rollout.
What else could such folk offer to an incoming minister in the absence of a proper FTTN plan?
Which is not to say the document is good news. But it may also just not be much more than a crystallisation of theories and suppositions leavened with a little inside knowledge. And let's not forget one other thing: NBNCo has consistently failed to meet deadlines, presumably because it gets things wrong. Why therefore take this document as gospel? ®