WATCH LIVE: Comet ISON DESTROYED by Sun, NASA brains fear
Drop that turkey - THIS doesn't happen every year!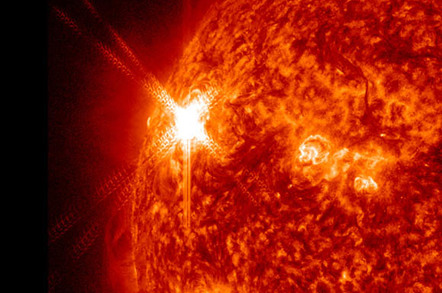 Live video It's being billed as an epic battle between two cosmic forces - and The Reg is pleased to point our readers to a free ringside seat.
In the live NASA feed below, you be able to watch the nail-biting moments before and after the 2km wide Comet Ison reaches its closest point of approach to the Sun at 18:44 GMT (13:44 Eastern, 10:44 Pacific). No one yet knows whether the icy comet will hurtle past unscathed or explode spectacularly under the baking solar rays.
On a Google Hangout set up by NASA, the event is dubbed "Fire vs Ison: Watch the epic battle live".
NASA boffins will answer questions live on the Google Hangout or on Twitter using the hashtags #ISON and #askNASA.
To watch the action, just view the livestream beneath:
®