World Trade Organisation chief warns global deals are ABOUT TO TANK
Negotiators 'stop making the tough political calls' in Geneva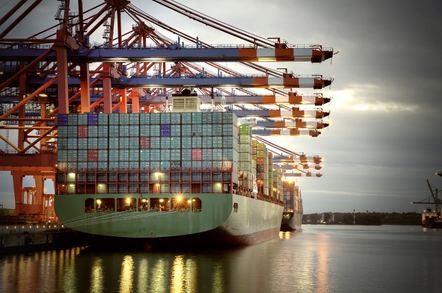 The World Trade Organisation head Roberto Azevedo has warned that the first potential global deal in over 10 years – which deals with issues like tariffs on goods, food security and faster global trade – hangs in the balance after talks in Geneva.
Azevedo said that negotiations had been held up in sight of the finishing line as members "stopped making the tough political calls".
The WTO hoped to have an agreed text to present to trade ministers at a meeting in Bali next month with proposals to help streamline customs and loosen tariffs on goods and ensure the sustainability of food security projects, but it closed out talks in Geneva with a number of issues left unresolved.
Delegates have already decided that negotiations won't be held in Bali due to time and other constraints, so deals have to be struck before the ministers get there. But Azevedo said failure in Bali would have dire consequences.
"We will fail not only the WTO and multilateralism. We will also fail our constituencies at large, the business community and, above all, the most vulnerable among us," he said.
"We will fail the poor worldwide. Not a single human being living in poverty anywhere in the world will be better-off if we fail in Bali.
"What we have on the table for Trade Facilitation would deliver jobs and opportunities in times of unemployment and slow growth. It would also deliver technical assistance and capacity building for the better integration of developing and least developed countries into global trade flows… And what we have on the table would deliver on very significant agricultural issues."
He called on delegates to continue talking over the next few days to try "to figure out a way forward".
Negotiations at the WTO this week also broke down on the expansion of the Information Technology Agreement. Countries are attempting to agree on a list of IT products to turn duty-free in an effort to grease the wheels of global trade.
But talks collapsed earlier this week over the number of exclusions that China wants in the deal, leading to the US and China laying the blame at each other's door. ®
Sponsored: Detecting cyber attacks as a small to medium business