Small-biz bosses: Want staff plans from Obama Care site? See ya in 2014!
Come back in 12 months, it'll probably be working then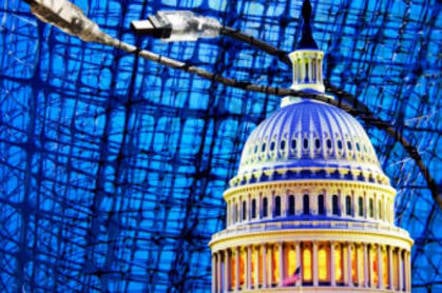 The beleaguered US HealthCare.gov portal has been dealt yet another setback: small-business owners will not be able to use the medical insurance marketplace to buy plans for staff for another year.
Known as the Small Business Health Options Program (SHOP), the service was supposed to be used by small companies with fewer than 50 employees. Such organizations are not mandated to provide health insurance, but have been offered coverage programs by insurers.
The US government had hoped to bring the SHOP service online quickly so firms could purchase multiple individual coverage plans from the glitch-prone HealthCare.gov, rather than a single insurance plan for all employees. Now the rollout of that feature has been delayed.
Bosses can still purchase coverage directly from insurers and brokers, while certain states will also offer their own online markets for small business insurance coverage.
"We anticipate that small employers throughout the country will have online access to an online SHOP Marketplace by November 2014," the US Department of Health and Human Services said in a blog post.
"Also, for the first time ever, small employers in all 50 States and the District of Columbia will be able to offer their employees a choice of plans from multiple issuers while making a single monthly payment, for coverage taking effect on or after January 1, 2015."
News of the 2014 SHOP launch date is the latest in what has become a series of setbacks for the Obama administration's online health insurance bazaar. Launched as part of new regulations mandating health insurance coverage for Americans, the market is supposed to allow Americans to seek out plans from competing insurers.
Since its launch, however, the site has fallen over and has been the subject of speculation that it is vulnerable to attack: computer security researchers fear the portal will soon be, or already has been, compromised by hackers bent on swiping sensitive personal information about US citizens. ®