Yahoo! staff! slapped! for! 'snubbing! own! webmail! and! preferring! Outlook!'
Three-quarters of workers stick with Microsoft's gear – leak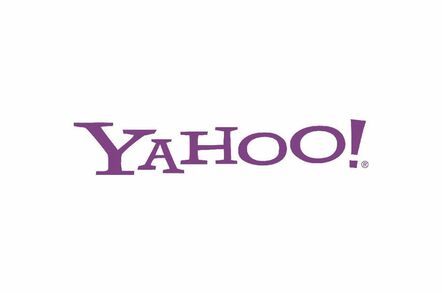 Yahoo! staff are catching heat from bosses for largely eschewing the company's own email service in favor of competing software, according to a leaked memo.
The AllThingsD blog has published what it says is an internal communication from Yahoo! criticizing employees for failing to switch from Microsoft Outlook to Yahoo! webmail. In the memo, attributed to CIO Randy Roumillat and senior vice-president of communications products Jeff Bonforte, workers are chastised for not adopting Yahoo!'s own service for their corporate accounts.
Apparently, staff were asked to switch over to the unloved webmail system earlier this year – and only a quarter have done so.
"It's time for the remaining 75 per cent to make the switch," the leaked file reads.
"Beyond the practical benefits of giving feedback to your colleagues on the Mail team, as a company it's a matter of principle to use the products we make."
The letter then goes on to portray Outlook as a dated relic left over from a "defunct 90s era" at Yahoo!, and a "dinosaur" platform when compared to Yahoo!'s own services.
"First, it doesn't feel like we are asking you to abandon some glorious place of communications nirvana," the letter reads.
"At this point in your life, Outlook may be familiar, which we can often confuse with productive or well designed."
A Yahoo! spokesperson declined to comment on the report.
Many of those who have used the revamped Yahoo! webmail will be able to sympathize with employees who are reluctant to switch over. The redesigned service has been the source of a number of user complaints such as slow performance and the removal of the tab organization feature.
Meanwhile, Yahoo! is trying to continue a campaign to overhaul itself into a web content and news specialist. The company has announced a deal to bring over top TV news personality Katie Couric to head up Yahoo!'s news service as a "global anchor".
"I've always respected Katie for her thoughtful, charismatic approach to journalism," said Yahoo! CEO Marissa Mayer. "Katie is dynamic, savvy and has a way of connecting with viewers that I really admire." ®