Samsung's bid to halt grinding wheels of justice in Apple case denied
Eternal patent war rumbles on, all concerned consider sticking pins in eyes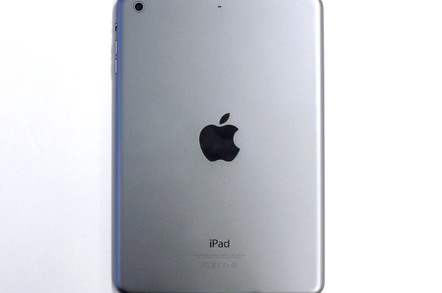 A judge overseeing the interminable patent battle between Samsung and Apple has denied the South Korean firm's latest bid to stall proceedings.
Samsung asked for a stay of the case after telling the court that an examiner at the U.S. Patent and Trademark Office had issued an "Advisory Action" which ruled that Apple's "pinch to zoom" patent was invalid.
The South Korean corporation filed this new claim last week. But on Monday, Judge Koh knocked back their bid.
She wrote: "Apple is correct that it is entitled to file a response to a 'final' rejection within the period allowed for response, and that the response may still result in the Examiner's withdrawal of the rejection or allowance/certification of the claims under reexamination."
Samsung was hoping that a delay would benefit its case, but Koh warned that the opposite could be true, due to the fact Apple has waited almost a year and a half to receive damages. This means any delay would "substantially prejudice" Cupertino.
Last week, Judge Lucy Koh ruled that the mighty chaebol will have to pay Cupertino $290m in damages and lost profits.
The jury found that 13 Samsung phones and fondleslabs infringed's patents, and awarded damages for each one. Samsung's Infuse 4G cost Apple almost $100m, the jury suggested, while the Droid Charge cost about $60m.
Sadly, Apple hasn't quite finished with Samsung. Yet another patent trial is slated to begin next year - and an appeal could be on the cards too. We hope you're all sitting very comfortably, because this will be going on for a long, long time. ®