Gift-laden Russian cargoship blasts off, heads for International Space Station
'Nauts will be happy to note Progress 53 also comes bearing oxygen, air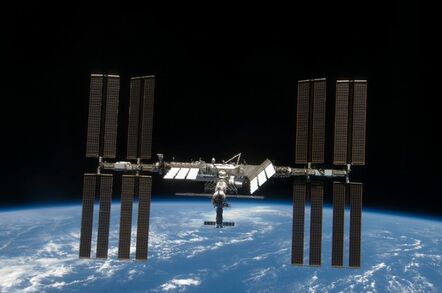 A new Russian Progress cargoship, loaded up with nearly three tonnes of food, fuel, supplies and holiday gifts for the International Space Station's crew launched from Baikonur last night.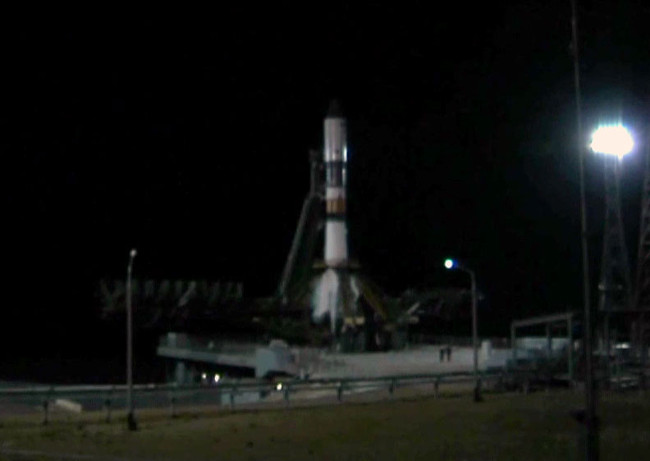 The Progress 53 space freighter will use its four-day journey getting to the station to also conduct a flyby so it can test the enhanced docking system for future Russian craft.
The spaceship is due to fly within a mile (1.6km) of the station on Wednesday, where it will test the lighter, more efficient Kurs automated rendezvous system hardware for upgraded Soyuz people-carrying craft and Progress vehicles. After the flyby, the craft will loop above and behind the station, coming back on Friday to dock to the aft port of the Zvezda service module at 10.28pm GMT (5.28pm EST).
Onboard, the crew continued station science and maintenance as well as preparations for the Progress' arrival. Flight Engineer Rick Mastracchio was preparing hardware and test samples inside BioLab, which conducts space biology experiments on microorganisms, cells, tissue cultures, plants and small invertebrates.
Flight Engineer Koichi Wakata set up the Japan Aerospace Exploration Agency's ultra-high def camera system to help capture detailed imagery and video of Comet ISON as it orbits the sun and also contributed to the Body Measures experiment, which monitors how space is affecting the human body. Wakata was helped by Flight Engineer Mike Hopkins, who also installed wire harnesses in the Harmony node for Ethernet video cables – which will help connect the station to visiting vehicles, like SpaceX-3, due in February 2014.
On the Russian side, Commander Oleg Kotov and Flight Engineer Sergey Ryazanskiy were studying methods and instruments for locating air leaks, leaving Flight Engineer Mikhail Tyurin to test the MPEG2 video stream ahead of the arrival of Progress 53.
The ship is carrying 1,763 pounds (800kg) of propellant, 48 pounds (22kg) of oxygen, 57 pounds (26kg) of air, 925 pounds (419kg) of water and 3,119 pounds (1,415kg) of spare parts and experimental hardware, as well as some holiday gifts for the Expedition 38 'nauts. ®
Sponsored: Becoming a Pragmatic Security Leader