These lucky people get paid to play cyber war games
NATO cybersecurity bods to fly to Estonia for infosec Cluedo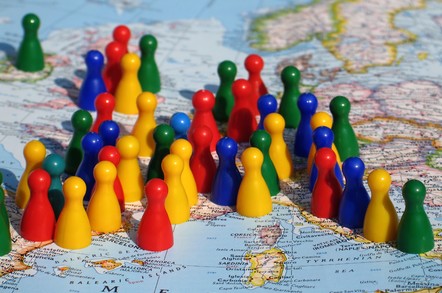 Some lucky infosec professionals will be taking part in a cyber war game designed to test the readiness of NATO countries to respond to "large scale cyber attacks targeting information infrastructures" in the pretty city of Tartu in Estonia.
Cyber Coalition 2013, a three-day exercise which starts today, will involve staff from NATO headquarters and agencies all over Europe, authorities from 27 member nations as well as partners Finland, Sweden, Austria, and Switzerland.
The exercise will involve around 400 information technology, legal and government experts from across the Alliance and partner nations honing their cyber defence skills in what's billed as one of the biggest Red Team exercise to date.
The exercise is based on a fictitious crisis scenario that will take participant nations with the job of warding off simulated cyber attacks. The mystery scenario "requires action, coordination and collaboration from cyber defence specialists and management bodies," according to organisers.
"Cyber attacks are a daily reality and they are growing in sophistication and complexity. NATO has to keep pace with this evolving threat and Cyber Coalition 2013 will allow us to fully test our systems and procedures to effectively defend our networks - today and in the future," said Jamie Shea, deputy assistant secretary general for emerging security challenges at NATO Headquarters, in a statement.
The Estonian National Defence College training centre in Tartu will play host to 100 participants during the exercise, with the remaining 300 cyber warriors participating from the capitals of 32 nations, The European Union and New Zealand have sent observers to monitor the progress of the exercise.
Estonia will provide exercise infrastructure, training facilities and logistical support. The Tallinn-based NATO Cooperative Cyber Defence Centre of Excellence has helped in the preparation of the exercise.
Roland Murof, a military spokesman for the Estonian Defence Forces, explained the broad scope of cyber war exercise, without going into details. "The scenario includes simulated multiple, simultaneous attempts to infiltrate information networks with different cyber warfare techniques, including botnets and malware-infected websites. As the exercise scenario is fictitious, the attackers are fake organisations supported by fictitious nations and have no link to the real world." ®
Sponsored: Detecting cyber attacks as a small to medium business