Microsoft: SORRY for the BORKED Xbox One disc drives, here's a free game
Download and play while you wait for fixed gear to show up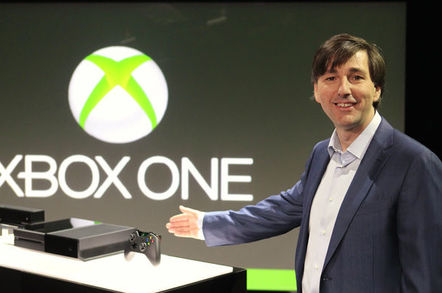 Microsoft is offering a free game download to players whose new Xbox One consoles suffering from broken disc drives.
The tech titan said users waiting for a working replacement system to arrive will be able to download one of the company's branded titles to the broken console to keep them busy while awaiting the swap.
"While a replacement console is on its way, we want to ensure our advance exchange customers can stay in the game," the company said in a statement to El Reg.
"We will provide each of them with a free digital download of one of the launch titles published by Microsoft Studios."
The Windows giant admitted a number of the new Xbox One units have been found to have faulty optical disc drive hardware. Users have reported that the drives have made clicking or crunching sounds when attempting to read inserted game discs.
While the disc issue was the most widely reported defect in the fresh-off-the-assembly-lines Xbox Ones, some folks reported other problems including HDMI connection issues and a lingering "green screen of death" condition.
Sony fanbois should refrain from being too smug about Microsoft's launch woes. The competing PlayStation 4 has suffered its own hardware problems as a small number of consoles simply give up and flash a blue status light to indicate a fatal fault.
Microsoft reported strong sales of the first crop of Xbox One units, shifting some 150,000 units in the UK alone over the first weekend on sale. Overall, however, the new console has yet to enter the market in force, lagging behind the last-generation Xbox 360 and PS3 consoles in sales. ®
Sponsored: Becoming a Pragmatic Security Leader