City of London cops arrest 6 suspected to be Microsoft counterfeit ring
£100k worth of kit seized by fuzz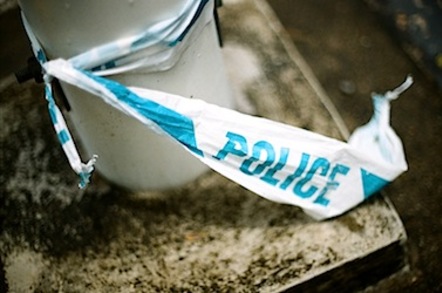 The cops have cuffed six people from Barton-upon-Humber and the surrounding area on suspicion of flogging counterfeit Microsoft gear online, the City of London (CoL) police has confirmed.
The arrests which took place last Thursday (21 November) were all part of the national Police Intellectual Property Crime Unit investigation that followed a tip from the software maker.
"Our officers are focused on targeting and disrupting the criminals who are profiteering by selling counterfeit products online," said Detective Inspector Rob Sterling in a statement.
The six suspects are alleged to have been selling fake Product Keys, Windows re-installation discs and Key Cards via numerous accounts via an "online selling platform".
The network included a 40-year-old woman and two men aged 21 and 20, who were nabbed at their home in Barton-upon-Humber, where cops said they had seized several suspected counterfeit items.
A further two men, aged 70 and 38, and a 66-year-old woman were arrested at a second address hours later, where cops said that more counterfeit stuff had been found. The CoL police did the nicking with support from Humberside fuzz.
A Microsoft specialist estimated the value of the suspected counterfeit goods seized by police from both properties to be in the region of £100k.
The 66-year-old woman suspect was released on bail and no further action is expected at this time. The other five remaining suspects were questioned at the local police station and then bailed.
The CoL police revealed another address in Essex was searched and computer kit and documentation taken.
"Cyber crime can take many forms - ranging from manufacturing to selling counterfeit software, to stealing money, personal information and identities from people's computers using malware," said Microsoft UK Digital Crimes Unit Attorney Abrahim Bakhtiar.
PIPCU launched in September to "protect UK industries that produce legitimate, high quality, physical goods sand online and digital content".
It is based at the CoL police, and is initially funded by the Intellectual Property Office, part of the Department for Business Innovation and Skills.
Microsoft had no further comment at the time of writing. ®