Yahoo! co-founder Jerry Yang joins board of Oracle rival Workday
Web scale and Asia market important in consumer ERP push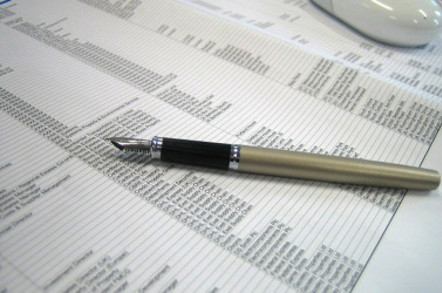 Yahoo! co-founder Jerry Yang is taking a hand in the affairs of fast-growing Oracle and SAP competitor Workday.
Workday announced on Monday that Yang had joined its board, where he'll lend his experience helping build its Enterprise Resource Planning (ERP) service.
The company is banking on Yang's experience in building consumer-facing services that scale to millions of users and hoping it will rub off on its online business apps.
Workday likely also hopes to tap his experience and contacts in Asia, where the ERP market is still expanding.
Aneel Bhursri, Workday co-founder and co-chief executive, said in a statement on Yang's appointment: "[Yang is] synonymous with the internet and the way we engage with it both from a consumer and enterprise perspective."
Yang reciprocated by saying he looks forward to leveraging his experience as a technologist and entrepreneur to provide advice on new areas of growth.
"It's clear that the enterprise is taking many cues from the consumer internet," Yang said.
Yang co-founded Yahoo! in 1995 but after losing an early lead and surrendering search and ads share to Google – and then turning down a rescue purchase by Microsoft – Yang took heavy flack. He finally stepped down as Yahoo! CEO in 2009 while remaining on the board. He left Yahoo! January 2012 and now runs his own venture-capital firm, AME Cloud Ventures.
Yang's appointment at Workday came as the company announced its third-quarter results.
Revenue for the period to 31 October grew 76 per cent to $127.9m, beating analysts' expectations of $117.7m – with subscriptions increasing 82 per cent to $93.9m.
Workday reported a net loss of $40.4m, compared to $40.9m YoY, and a loss per share of $0.27 – down from $0.67 but greater than the $0.17 analysts expected.
The company said while long-term profitably is a goal, the current focus had to be on market expansion and continued product innovation too.
A large chunk of growth is coming from replacing payroll systems from SAP and PeopleSoft, owned by Oracle, as well as Oracle's own systems.
Chief financial officer Mark Peek told analysts when large companies replace payroll they are bringing in Workday and taking out "legacy vendors". ®