Google, please DRILL through Great Firewall of China with your HTTPS LANCE
Activists argue Chocolate Factory could call Beijing's bluff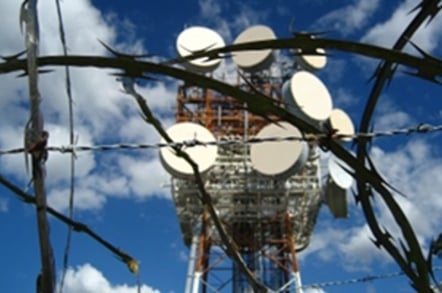 A non-profit anti-censorship body has called on Eric Schmidt and Google to lead by example and call China's bluff on web censorship with a simple two-pronged approach.
GreatFire.org co-founder Charlie Smith claimed in a blog post that Google should switch its China search service to HTTPS by default, as it does in the US, which means Beijing would have to block it completely or not at all, rather than the selective search results it blocks today.
Secondly, Smith urged Google to redirect users trying to visit blocked sites to a mirrored version of that site hosted by the Chocolate Factory.
He argued that if the authorities are prepared to let developer site Github continue, having appeared to back down over blocking the HTTPS site outright earlier this year, then Google would be in an even stronger position if it stood up to Beijing.
"They have sometimes made Google services like Gmail excruciatingly difficult to use," he wrote. "But given how essential Google's services are to so many individuals and businesses, blocking the company entirely would have immediate and disastrous economic consequences."
As for site mirroring, it's something GreatFire.org has done recently to ensure users inside the Great Firewall can visit the blocked Reuters China and China Digital Times sites, so it could certainly be done with little effort, Smith argued.
Smith continued:
It would be easy for Google to make a change to its search engine, so that when a person clicks on a link that Google knows is blocked, they would redirect that user to an unblocked version of the page, hosted on an unblockable proxy. They could also add a small indication in their search results which would basically say: "This page is blocked in your country, but we have taken the liberty to protect your liberty by redirecting you to a mirror of this page". Google is already half way there. Google caches most internet pages and provides them to users. The cache is hosted on a separate domain, which is blocked in China. Google can simply host the cache on a subpath, say https://www.google.com/webcache (and in country specific domains) to bypass the block. The great firewall will no longer be able to prevent visitors from China accessing this cache without blocking Google entirely.
Google currently has less than a five per cent share of the Chinese search market, and it makes little from Android thanks to highly localised content and the popularity of third party app stores in the PRC – so on the one hand there appears to be little preventing the firm from getting more proactive.
However, despite relocating its search servers to Hong Kong in a well publicised move in 2010, it still has three offices in China and has shown itself to be pretty risk averse in the region since.
For example in January this year it turned off a censorship alert service just six months after rolling it out to Chinese users.
It could also be argued at a push that while Beijing is happy to let the likes of Github get away without being blocked wholesale, if Google did the same it would simply represent too big a challenge to its authority to look the other way.
Despite Eric Schmidt's claims that global censorship could be over in a decade, therefore, it's likely that Google itself is prepared to do little to make this a reality.
The news around GreatFire.org's site mirroring and the blocking of Reuters China and The Wall Street Journal by Beijing has gained much media traction in the past fortnight – so much so that notorious Taiwanese animators NMA have got in on the act.
Here's their take on the story, complete with fire-breathing, chain smoking pandas and lycra-wearing cyber activists on motorbikes.
®
Sponsored: Becoming a Pragmatic Security Leader