Four teachers indicted in Steubenville social media rape case
School IT boss already fingered for evidence tampering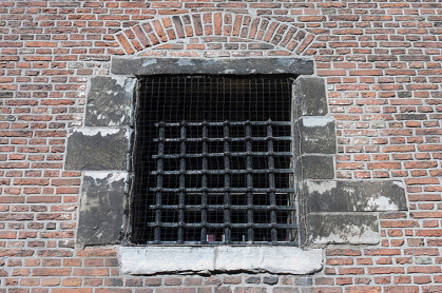 Ohio's attorney general has announced that four more school staff, including a supervisor, have been indicted for interfering with the investigation of a teenager who was raped in Steubenville last year, attracting the attention of hackers from Anonymous.
The investigation by the state began after a 16 year-old girl was sexually assaulted while unconscious at a party by members of the local football team, dubbed Big Red. The case only came to light because party attendees photographed the girl and posted about the attack on social media sites.
The local police initially declined to press charges, citing lack of evidence, but reversed that decision after crime blogger and one-time Steubenville resident Alexandria Goddard collected the evidence online and wrote about the affair. An offshoot of Anonymous, calling itself KnightSec, also hacked the Big Red email list and posted the results online.
Last month a school IT administrator was indicted for tampering with evidence and committing perjury, and on Monday he was joined by Michael McVey, superintendent of Steubenville City Schools district, who faces five counts including tampering with evidence and impeding an official investigation.
Three teachers were also named in Monday's announcement. Former assistant high school football coach Matthew Belardine has been charged with falsifying evidence and providing beer to underage students, while teachers Seth Fluharty and Lynnett Gorman are charged with failing to report child abuse.
The two footballers who were convicted of molesting the teenager are currently serving two-years sentence in a youth detention facility, but supervisor McVey faces a potential seven years in prison if found guilty on all charges.
However, an IT administrator accused of helping Anonymous hack the email list of Big Red that helped get the investigation going is facing a potential decade behinds bars. Deric Lostutter was arrested at his home by armed police, and prosecutors are seeking a ten-year sentence if he is found guilty. ®