Haitian snapper humbles photo giants AFP, Getty Images in $1.2m copyright victory
Your stuff is your stuff - even when it's on Twitter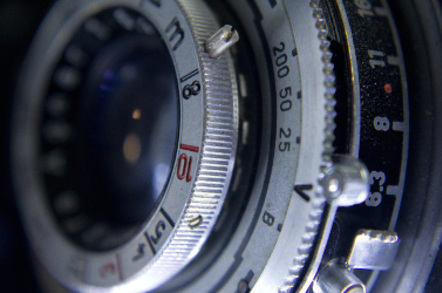 Photographers have won a landmark victory after a US federal jury awarded $1.2m to freelance photojournalist Daniel Morel after media giants uploaded and credited to themselves some shots he had posted on Twitter.
A New York jury decisively backed a Haitian photojournalist Morel in a copyright case against photo agency Getty and news agency AFP, after the latter claimed a right to use Morel's photographs of the 2010 Haiti disaster.
AFP had argued that by posting the photos on TwitPic/Twitter, Morel had granted the agency licence to use the shots.
The jury, unimpressed by the behaviour of Getty and AFP, awarded $1.2m against the two giants - far more than they needed to for wilful infringement, and the maximum they could award under US law.
"They thought they could crush this guy from Haiti: they were wrong," said Morel after the verdict.
Morel had posted 13 photos of the aftermath of the earthquake to a TwitPic account. They were picked up by a Dominican tweeter who had spotted Morel's photos and hijacked them, and they were subsequently distributed by AFP with the credit "AFP-Getty-Suaero" (Suaero being the last name of the individual whose account they took it from).
But TwitPic's T&Cs clearly state: "All images uploaded are copyright © their respective owners", and Morel promptly sent them a ceast-and-desist order – in 2010, when the infringement had taken place.
Amazingly, AFP's response after being served with the order was to sue the photographer for "commercial disparagement" and to ask the court to declare that they had not infringed his copyright. No good deed goes unpunished, it seems. But late on Friday the trial rejected the AFP and Getty defence and awarded the snapper $1.2m in damages.
Photographer Jeremy Nicholl, who has covered the case in detail on his blog and was present in court - Twitter), says the result shows the public decisively backs the creator in copyright law cases.
"There was some concern that this working class jury wouldn't understand copyright law or the photo business, which is complex," Nicholl told us. "In the end they did. They looked over at Morel and saw an ordinary guy who had been ripped off. Then they looked over at the $1,000 per hour lawyers, and saw expensive gangsters."
AFP and Getty mounted a complex technical defence in which Getty argued it may have infringed, but it was AFP's fault, says Nicholl. "Morel's people showed that the Getty people knew it belonged to Morel. Their defence that they weren't given enough information to remove them didn't stand up."
The jury could have found AFP and Getty guilty of wilful infringement and awarded peppercorn damages of as little as $650 per infringement. It clearly wasn't impressed by what they heard.
The photo giants are likely to appeal, Nicholl says, because leaving the verdict as it stands makes a defence more difficult in the future. "They're obliged to piss more money away," he opined.
The Editorial Photographers blog has also been covering the case, publishing transcripts of the proceedings, and finding some choice quotes.
Two years ago the BBC claimed that photographers that: "Twitter is a social network platform which is available to most people who have a computer and therefore any content on it is not subject to the same copyright laws as it is already in the public domain" - and later had to clarify that this wasn't its official position. The BBC is one of several media giants who continue to strip information from photographs uploaded to its site, making correct attribution more difficult.
The Morel case shows that when the public is given the choice, it strongly backs the individual rights-holder against large corporations which are trying to appropriate his or her property.
But if intellectuals, bureaucrats and academics have their way, the public will be given less of a chance to have their say. The elites want to decide what IP means, not you or me.
Judge Chin's decision against authors on the Google books case was motivated by judicial activism, he has admitted - he was acting because Congress didn't.
British bureaucrats at the UK's IPO want to write in-house writing legal guidances to supplant court cases. They also want the power to "seek and destroy" patents they don't like - a job performed by the courts. And The Economist has backed academics who want to see the power to decide patent cases taken away from juries. The current IP system certainly encourages sophistry, trolling and the occasional bizarre verdict. But it also permits ordinary people to dismiss such claims.
It's an echo of the view expressed in Brecht's satirical poem: "Would it not be easier / In that case for the government / To dissolve the people / And elect another?". Today, the public don't agree with the elite's radical and utopian ideas of what IP means, whenever they're given a chance to express their views. So the elites must decide what it is on our behalf. ®
Sponsored: Detecting cyber attacks as a small to medium business