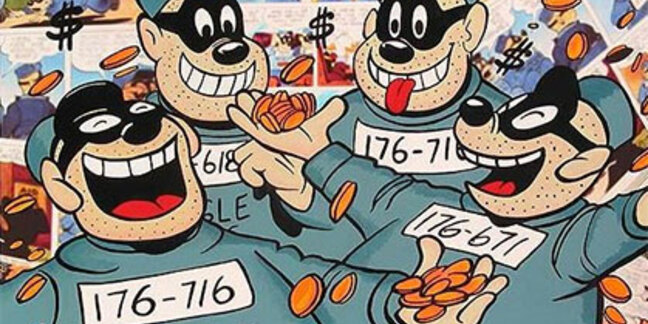 The idea that Australia's finances can be fixed by closing the online shopping "GST loophole" has shambled back out of its grave to consume the brains of the country's political masters. State treasurers have revived their calls for the federal government to stick its hands in the pockets of online shoppers.
Currently, the Customs service sets a threshold of $AU1,000 for GST collection, a policy made on the basis that checking every parcel crossing the border would be a waste of money. In 2011, the Productivity Commission reported that a lower threshold would net $AU500 million a year at most.
That hasn't stopped retailers from lobbying to have the threshold lowered – a call that seems to have won the support of state and territory treasurers. As the Sydney Morning Herald reports, the threshold will be on the agenda when federal treasurer Joe Hockey meets with them this week.
The Australian Broadcasting Corporation has reported on its radio news that state treasurers are offering to look at scrapping taxes such as stamp duty on new homes, if the federal government is willing to play ball. El Reg notes that "taxes such as stamp duty" are regularly offered as state-federal bargaining chips in Australia, but somehow they still endure.
The West Australian says the group will be working through a report prepared by the Federal Treasury on the threshold, which might damp the mood around the table, since Treasury has said in the past a lower threshold would cost more than it raises. ®
Sponsored: Practical tips for Office 365 tenant-to-tenant migration