Poor Intel TV dies on vine, its fancy pop-up shops turned into cafes, cinemas
Chipzilla puts on brave face in US holiday boutiques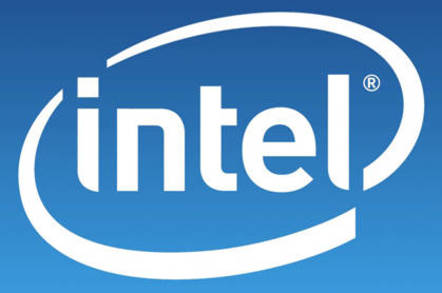 Intel will open three pop-up retail locations in US cities this holiday season, but they won't be the kind of stores that some Intel execs originally envisioned.
That's because Chipzilla originally picked up the retail spaces in New York, Chicago, and Los Angeles to host the rah-rah launch of its much-hyped but little-seen internet TV service, Reuters reports – but new CEO Brian Krzanich is far less bullish on Intel TV than his predecessor Paul Otellini was.
In September, Hollywood trade magazine Variety reported that Intel was forced to push back its TV launch until 2014 because it was having trouble signing on partners to deliver content for the service.
But the latest scuttlebutt says that Krzanich sees the TV project as little more than a distraction for Intel as it struggles to keep up with shifting trends surrounding its core semiconductor businesses, and that he may be ready to pull the plug altogether.
In a meeting with investors on Thursday, Intel chairman Andy Bryant said the company "seemed to have lost our way," a further hint that it plans to refocus on its traditional markets.
Some sources even say that Intel has already been talking to a number of companies with an eye to selling off its TV technology, with Verizon being a rumored front-runner.
The Intel experience, live!
So what of Intel's retail stores? Chipzilla still has its three holiday pop-up locations reserved, but with no Intel TV launch imminent, what it plans to use them for had become a mystery.
On Friday, Intel answered that question. In a press release, the chipmaker revealed that the pop-ups will open as Intel Experience Stores, designed to allow visitors to get their hands on the latest Intel-powered laptops, tablets, PCs, and other devices.
"Store" actually seems to be a bit of misnomer in this case, however, because in order to actually buy anything, customers will have to go online and place orders on a special website Intel is running in partnership with Best Buy.
Rather than being strict retail affairs, the pop-ups will instead offer "experiences," with their layouts reconfigured several times throughout the day.
"The stores will be a community hub in the mornings, transform into a technology showcase in the afternoons and then become an entertainment hot spot in the evenings, offering a variety of activities that will also change daily," Intel's announcement explained.
In the mornings, Intel will offer free coffee. On Friday evenings it will screen free movies. And it plans to invite speakers from the stores' local communities to give talks on a variety of topics. What's more, Intel will allow people to drop off their old technology for recycling, and each store will donate an unspecified amount to benefit local schools.
In other words, the sites will be more like showcases for Intel's brand than actual retail shops, in contrast to the pop-up stores that Microsoft opened around the country last year, which were mostly about flogging Surface.
Intel plans to launch the three pop-ups in a staggered fashion. The first will open in New York's Nolita neighborhood on November 23, followed by a location in the Lincoln Park neighborhood of Chicago on November 25 and one in Los Angeles' Venice area on November 26.
All three stores will be open through the Thanksgiving, Christmas, and New Year's Day holidays, but will close on January 25, 2014. ®
Sponsored: What next after Netezza?