US House and Senate push patent troll bills
Congress looks into ways to curb abusive IP litigation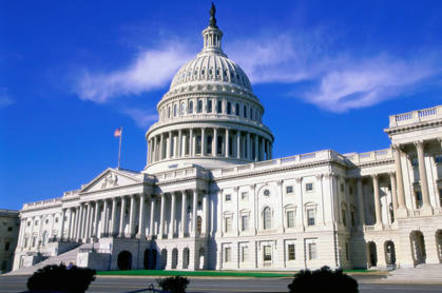 The US House of Representatives' Judiciary Committee has voted 33-5 to send a bill to the full House that aims to stop abusive patent lawsuits and so-called patent trolls.
The panel approved the measure yesterday that particularly hopes to put a stop to patent-holding firms whose only purpose is to aggressively pursue litigation and licensing fees.
Earlier this year, the White House asked Congress to do something about abusive patent lawsuits, particularly those in the technology sector. The reform bill, known as the Innovation Act, was introduced by committee chairman Bob Goodlatte in response.
Goodlatte said yesterday that abusive intellectual property litigation was dragging on the economy.
"Everyone from independent inventors, to startups, to mid- and large-sized businesses face this constant threat," he said.
"The tens of billions of dollars spent on settlements and litigation expenses associated with abusive patent suits represent truly wasted capital – wasted capital that could have been used to create new jobs, fund R&D, and create new innovations and technologies that promote the progress of science and useful arts.
"Within the past couple years we have seen an exponential increase in the use of weak or poorly granted patents to send out purposely evasive blanket demand letters or file numerous patent infringement lawsuits against American businesses with the hopes of securing a quick payday."
Internet and tech companies including Cisco, Google and Apple are supporting the Goodlatte bill.
Meanwhile, the Senate Judiciary Committee is also working on the patent troll issue and senators Patrick Leahy (D, VT) and Mike Lee (R, UT) have introduced a bill that seeks more transparency and other improvements to patent legislation.
The Act, which is different to the House bill although it's aimed at the same target, would force patent-holders to disclose ownership when they sued and let manufacturers step into lawsuits to protect their customers from accusations of infringement.
"When small businesses in Vermont and across the country are threatened with lawsuits for offering Wi-Fi to their customers or using document scanners in their offices, we can all agree the system is not being used as intended," Leahy said when introducing the bill on Monday. ®
Sponsored: Detecting cyber attacks as a small to medium business