Cisco seeks custody of biz kids amid Phoenix IT Group divorce
Networking giant offers free support as negotiations rumble on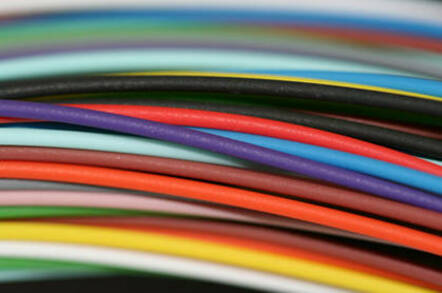 Cisco has extended access to its facilities and software upgrades to customers of its soon-to-be-ex "Gold Partner" Phoenix IT Group, which had also provided maintenance services.
LSE-listed Phoenix confirmed it was being divorced by an unnamed vendor last month, which it expected to cost the biz £2m a year in profits. Then Cisco went public confirming it was the one making the break.
As exclusively revealed by The Channel, Cisco terminated the agreement after an audit highlighted violations of its Ts&Cs, which sources claimed related to the registration of Cisco kit sold, needed so technical support can be arranged.
In a letter sent to customers dated 15 November, seen by The Channel today, Phoenix confirmed that its Cisco contract was due to end on 25 November, which is next Monday.
"Phoenix have not communicated directly to you on this matter because we have been engaging with Cisco and other Gold Partners in order to agree an ongoing service model," said Matt Conrad-Jones, Phoenix's partner programme manager.
Northampton-based Phoenix provides support services on behalf of resellers and large system integrators, and has its own sales force to target buyers in organisations.
Conrad-Jones added in his letter that a "large number" of the contracts involved multi-vendor support and "to carve-out the Cisco element for another Gold Partner to take on is no short, easy task".
"We have proposed a number of different options to Cisco including backing-off the Cisco elements of our contract to an authorised Gold Partner … the negotiation process … is ongoing," he stated.
A good share of the contracts and spares were expected to move to BT, but earlier this week sources were telling us of a backlash to this plan from certain customers.
Today's letter revealed that Phoenix had asked for a contract extension to "properly plan" the migration but Cisco confirmed there was "no leeway" on this.
Sources believed only this week that Cisco may have softened its stance given the continued conversations between all parties, and the "unprecedented" situation, but Cisco was unavailable to confirm this at the time of writing.
Conrad-Jones stated in the letter that Cisco had confirmed customers will get ongoing access to the Technical Assistance Centre "provided direct by Cisco until 24 January" next year. ®
Sponsored: Minds Mastering Machines - Call for papers now open