Speaking in Tech: Enterprise bods are hungry for open source
Dell's cloud and big data man on why it's NOT just about driving up adoption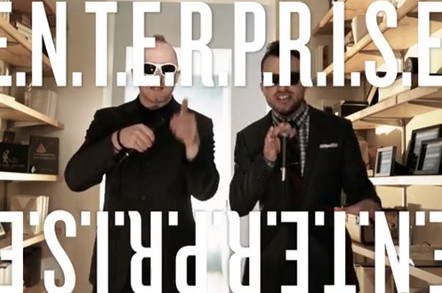 Podcast

It's another episode of El Reg's weekly Wednesday tech podcast, hosted by Ed Saipetch, Greg Knieriemen and Sarah Vela. This week the whole gang is together with special guest Joseph B George, director of cloud and big data solutions at Dell. Joseph talks about his work at OpenStack and how the enterprise shift to adopting open source is affecting how the big vendors approach software development.
This week they discuss
Sarah's word of mouth
Jumping from HP to Dell
Greg gets called out
OpenStack collaboration
Openstack and Crowbar
Monetizing open software development
Enterprise adoption of open source software
OpenStack's true competition
Dell's acquisition of Enstratius
Listen with the Reg player below, or download here.
Podcast Subscriber Links
Subscribe through iTunes
Subscribe through Google
Subscribe through Stitcher
Feed URL for other podcast tools – Juice, Zune, et cetera: http://nekkidtech.libsyn.com/rss