RM begins redundancy talks with defenestrated hardware staff
'Scattergun' approach not helping, whispers source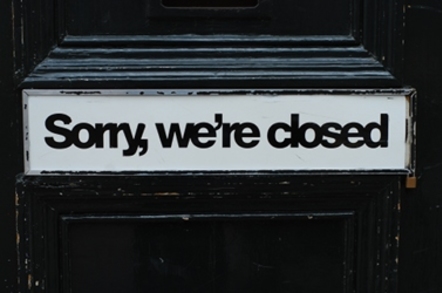 Spare a thought for the poor souls at education supplier RM, which started its redundancy consultation period yesterday in the wake of the company's decision to shutter its PC production facility.
RM confirmed last month that some 300 people in its Education Technology unit will be laid off as it tries to carve out a brighter future selling proprietary software and services to schools.
Proceedings are a mere formality, with individual meetings starting for ET people based at the Oxon head office, say people close to the matter.
"It seems very scattergun at the moment," one said, "there are some team leaders going, and other random folk from around services. None of the core support engineers for the school support team have been trimmed".
Gillian McPherson, managed services director, is understood to have been among the team in Education Technology team to have been let go. She refused to comment.
Sources told us the internal ET training department is being closed, with all but two members of staff being made redundant.
ET accounted for 70 per cent of group revenues last year but just 30 per cent of profits, with the hardware element dragging down margins, RM CEO David Brookes told us earlier this month.
The factory based in Oxon has a hardware pipeline to fulfil and will be running into next year but 1 December is the cut off date for any further hardware orders.
One source told us it was likely the factory will be producing systems into next year, and thus "that will be factored into peoples' redundancy notice [periods]".
Prior to this process, RM employed 2,100 staff.
The firm's PR representatives said that with the consultation in full swing it would be "inappropriate to comment". ®
Sponsored: What next after Netezza?