HP redundancies all about getting 'cheaper, lower skilled' bods
At-risk source alleges it's all about the bottom line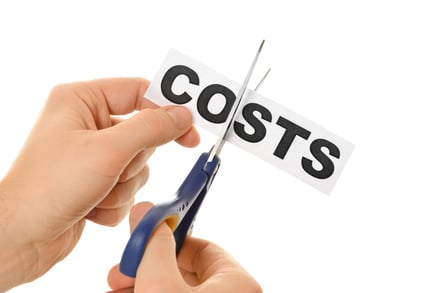 HP engineers in Blighty's Customer Delivery Services unit were warned of redundancies yesterday, with more than one in 10 workers expected to pick up a P45.
The trimming is all part of HP's multi-year Make It Better restructuring programme that will see a total of 29,000 workers laid off by the start of its next fiscal year starting November 2014.
Sources told us that of the 1,200 UK CDS staffers, some 145 are expected to be made redundant, including 37 in the mobile workforce and four among the multi-vendor engineers.
This equates to 12 per cent of those in the division, though in the first phase HP is looking for volunteers to leap before they are pushed. The first wave if people leaving is expected in January.
One source alleged: "Where it gets interesting is that [HP] is creating 19 new night-shift engineering roles to cover lower-end evening work, but these will be on less favourable Ts&Cs than current rates."
It is understood that HP is also planning to recruit eight cloud computing specialist roles on the new CDS rates, on top of the intake from its apprenticeship scheme.
"This is all being termed as restructuring but boils down to getting rid of expensive experienced guys and replacing them with a cheaper lower skilled workforce," claimed a person familiar with the matter.
Relations between HP and some staffers in CDS are already a little fractious, with staff voting against a proposed one per cent salary pay rise in the summer
As exclusively revealed by us last month, HP told the European Works Council (EWC) it is planning to chop 7,100 roles in Europe by next autumn in line with the global redundancy blueprint.
This means Europe will have shouldered more than half (15k) of the worldwide cuts. In the last seven financial quarters, HP revenues in EMEA have fallen repeatedly as they have in other regions.
From Q2 fiscal '12 ended April, sales stood at $10.9bn but as of the most recent quarter, Q3 ended July, EMEA turnover had shrunk to $9.3bn. HP did not break out profits on a regional basis.
HP sent us a statement:
"On October 22 2013, HP management met with the EWC or consultation on detailed strategic action to support HP's turnaround in EMEA and to address current market and business pressures, including a proposed FY14 workforce management plan by business unit.
"At local level, these proposed plans will vary by country, based on the local business situation, legal requirements and consultation with the works councils and employee representatives." ®
Sponsored: Minds Mastering Machines - Call for papers now open