Nooo, anything but BT! Cisco gives 'stay of execution' to Phoenix IT
The reason? Customer backlash, say our chatty folk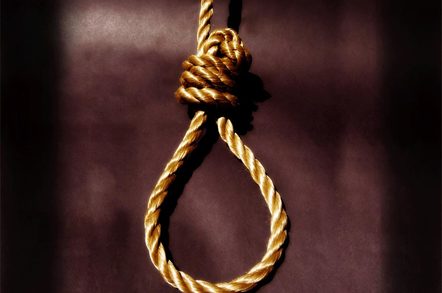 Cisco has prolonged Phoenix IT Group's termination notice period following what sources describe as a backlash from some customers over the planned move of certain contracts to BT.
The networking goliath gave Phoenix marching orders at the end of last month, with sources alleging it was caught selling grey market kit and had allegedly not registered some legit product sales with Cisco to qualify for access to the tech support centre and software upgrades.
Phoenix, which provides white labelled services including maintenance and break-fix to customers on behalf of SIs, resellers or carriers, was given weeks to back off these contracts to another authorised Cisco service provider.
According to sources we spoke to at the time claimed BT, which has existing scale, was the willing recipient of these customer accounts and has been negotiating with Phoenix over the monetary value of the contracts and spare parts.
But now various sources say some of the channel customers were reluctant to outsource services to BT due to concerns over conflict or past track record.
"[Cisco has given Phoenix] a stay of execution until at least mid-December to get something in place because of the backlash against BT," said a source close to Cisco.
Some carriers and SIs compete with BT and were concerned that backing off service delivery would leave them vulnerable, the source said. The other concern is that as a smaller services boutique, Phoenix offered more bespoke services, and "BT is quite formulaic in the way they deliver services".
There is a "feeding frenzy" taking place as the major service providers all compete for a slice of the business said one bidder.
BT refused to comment, Phoenix IT Group did not return calls for comment.
We put our questions to Cisco and a spokeswoman responded:
"Cisco can confirm that it has given notice to terminate its agreement with Phoenix IT Group, and is working with partners and customers to manage the transition." ®
Sponsored: Minds Mastering Machines - Call for papers now open