Samsung to throw fat wad of Won at rare earth alternatives
Korean titan gets its rocks off and chases optoelectrics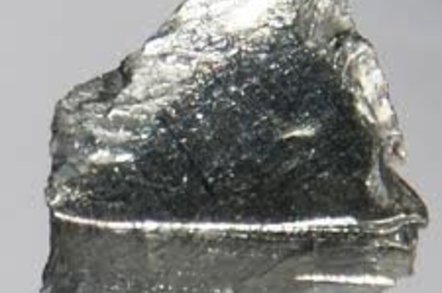 Samsung is ploughing 1.5 trillion won (£869m) into an ambitious decade-long research project, some of which will be used to develop alternatives to rare earths – those substances vital to the manufacture of a huge range of hi-tech products.
The Samsung Future Technology Cultivation Project will feature 27 research areas: 12 covering subjects in basic science areas and 15 in developing new materials and ICT innovations, according to Joongang Daily.
In the latter, one of the proposed projects will research whether optoelectronics materials can be used to replace rare earths in hi-tech kit.
A 35-year-old Kyung Hee University professor, Yu Yeong-min, will be leading the project, although it's not clear exactly how much of the 1.5tr won he'll have to spend.
The 27 proposed projects are apparently just the first of hundreds to be given funding by Samsung, with screening for the second batch due to begin in January.
Although the electronics giant will obviously benefit from the results of any research, the wider goal is to help new president Park Geun-hye's attempts at boosting economic growth for Korea and win the country a first Nobel prize in physics, chemistry, physiology or medicine.
China has for several years dominated the supply of the rare earths found in everything from smartphones to catalytic converters, producing over 90 per cent of the stuff, despite claiming to hold less than a third of the world's reserves.
The Middle Kingdom has also been accused of trying to strangle supply of the materials for its own ends. That plan appears not to have worked as other nations ramped up discovery and mining efforts.
In March, for example, Japan found "astronomically" high levels of rare earth deposits at the bottom of the Pacific Ocean.
That said, any new research which could reduce the world's dependence on these far-from-rare but often messy-to-mine substances would surely be welcomed. ®
Sponsored: How to get more from MicroStrategy by optimising your data stack