Men have LARGE APPENDAGES, are OXYGEN THIEVES: Science
Bleedin' obvious as the nose on your face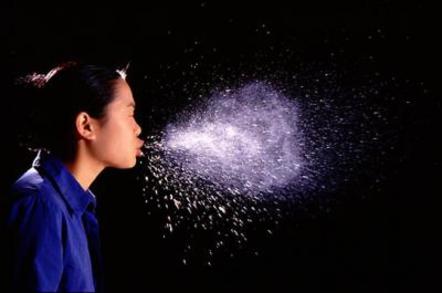 Knobbly male hooters are much larger than women's diminutive noses because of lean muscle mass, a new study has uncovered.
We learn from researchers at the University of Iowa that the snouts of blokes of European descent – even when taking into account men and women's relative sizes – are much bigger. This is apparently in order allow for more oxygen to be inhaled and carried in the blood to supply the fibrous tissue in the nose.
And it gets better. Male and female sniffers significantly begin to look size-ably different from around the age of 11 as men and women hit puberty – with the former growing lean muscle mass and the latter being lumbered with fat mass.
"[T]his is the first study to examine how the size of the nose relates to body size in males and females in a longitudinal study," said the university's College of Dentistry's assistant prof Nathan Holton, whose paper was published in the American Journal of Physical Anthropology.
"We have shown that as body size increases in males and females during growth, males exhibit a disproportionate increase in nasal size. This follows the same pattern as energetic variables such as oxygenate consumption, basal metabolic rate and daily energy requirements during growth."
Holton and his researchers tracked the beak size and growth of 38 people of European descent from the age of three until their mid-twenties. They regularly took external and internal measurements of the snotlockers.
The prof said that even if the male body size was the same as that of a female, men's honkers were still found to be larger.
He added that schnozzes served as a "valuable extension of our lungs" rather than simply being a pointy-outy face appendage.
"So, in that sense, we can think of it as being independent of the skull, and more closely tied with non-cranial aspects of anatomy," Holton said.
At this point, we on the sci-cry desk at Vulture Central feel it necessary to note that whenever one experiences sneezes and wheezes, it's quite clear which organ is working overtime in tandem with one's nose. But hey, let's not get too sniffy about all this. ®