Feds cuff five more suspects in $45m bank mega-cyber-heist
'Packing bags to the brim with stolen cash' claims prosecutor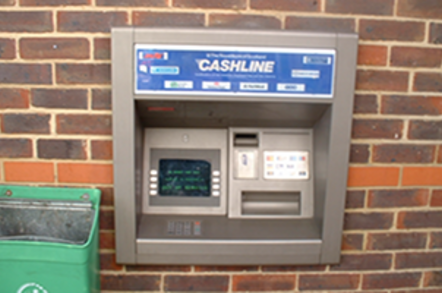 US Federal authorities have arrested five people accused of aiding a massive electronic bank heist in New York earlier this year.
The US District Attorney's office for Eastern New York said that the five were detained following the discovery of photographic evidence that allegedly links the men to a $45m cash-swindling operation.
Today according to police, the four men and one woman were part of a larger cybercrime gang that organized an international network of money mules. Hackers breached a number of banks' computer networks to obtain debit-card information which was then fed to the mules along with instructions to withdraw cash from ATMs at a coordinated time frame, it is claimed.
Authorities accuse Anthony Diaz, 24, Saul Franjul, 23, Saul Genao, 24, Jaindhi Polanco, 29, and Jose Angeley Valerio, 25, of aiding in the operation and helping to funnel money from the mule network – such as allegedly sending $800,000 in a suitcase to a man in Florida who was among the masterminds of the ATM operation. All five of those arrested today lived in Yonkers, New York.
The use of money mules has emerged among criminal groups as a favorite method of laundering and transporting money obtained from bank fraud and other cybercrime activities. Lured in by the promise of easy money, the mules are asked to accept fraudulent deposits and then either withdraw funds as cash or send them as wire transfers and money orders to the hacker.
The five suspects will be charged with conspiracy to commit fraud and will be included alongside seven other people in the criminal bust. One additional defendant is now deceased.
"As alleged, just a few months ago, after exploiting cyber-weaknesses in the financial system to steal millions from ATMs, these defendants were packing bags to the brim with stolen cash, destined for the cybercriminal organizers of these attacks," claimed US Attorney Loretta Lynch.
"Today, we have sent them packing once again – but this time, to jail."
The five face up to seven and a half years in prison on the charge of access device fraud conspiracy, as well as forfeiture and a fine of up to $250,000, if convicted. The US Department of Justice notes that "the charges contained in [today's] indictment are merely allegations, and the defendants, including those charged today, are presumed innocent unless and until proven guilty." ®